After an excellent start to the year I've really fallen off the wagon. I was reading a little before bed every night, and haven't in about two months. Doing my best to get back on the wagon, but it's been a struggle. I still have every intention of hitting my 50 book goal this year. It's just a long way off.
What I've Read
— I had this book on my TBR list forever and a day. Then I happened to see on Instagram that my fabulous editor reviewed it with high marks. So it's all her fault that I finally picked it up.
And I LOVE her for it.
When I first started to read I didn't expect to like it. It was written in 1st person POV–from the guy's perspective. I usually can't connect to these sort of books, but I kept going and was so shocked to find that I really enjoyed the book.
All the MC's were great, and likable. The mix of magic, horror, and teen drama worked shockingly well together. I'll definitely be trusting my editors book reviews from now on. This was awesome.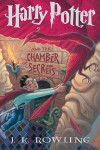 Harry Potter & The Chamber of Secrets
As always, I enjoyed this one. It's not my "favorite" of the books, but it's always great to read them again. Like book 1 it's a pretty fast read. It's by book 3 that things start to get in deep. Still, I enjoyed my little jaunt into the girls bathroom. 🙂
*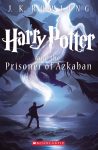 Harry Potter and the Prisoner of Azkaban
It always makes me so-so-so happy to read this one!! Definitely right up there in my favorites! Buckbeak, Sirius, the Marauder's Map, the time turner…what's not to like?
*
*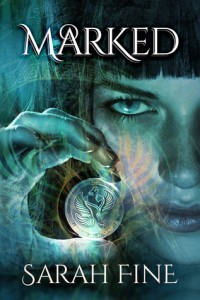 I got this from netgalley forever and ever ago. It sat and sat. I'd start, then stop, then start again. I loved it, but I had about 20 gajillion books on my kindle and it kept getting lost in the crossfire.
And then, it happened.
I hit that point in the book where you can.not.put.it.down!!!  I was up until 2AM sucking down the tasty deliciousness of Sarah Fine's story, and immediately opened book 2 before I passed out. It's lovely, marvelous, sexy as hell, and I just love the lore.
This series is a definite must read. So much fun.
*
What I'm Reading Now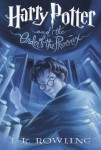 Harry Potter & the Order of the Phoenix
In my out loud reading with the little, we are at about 1/4 of the way through. Unfortunately, though we'd been off to a great start, things stalled with my laryngitis.  Hopefully once I get my voice back we'll get rolling again. This one is a LONG one, and I've always found it the most depressing (so. much. angst.) But, we're working on it and we'll get through. 🙂
Also snatched from netgalley (I forgot to go back for 3, but I'm paying for that one without question). Anyhow, I did open this soon as I finished book 1. I love this lore and I can't wait to see what Sarah Fine does with Galena and Dec. Also, I'm hoping I get a few glimpses into how Cacy and Eli are doing.
A little worried to read this one. It's a Goodreads first reads win and I have heard a TON about it…that usually ends up with me feeling "eh" about the book. I just started and it's another from the male POV, AND first person.  Anna Dressed in Blood was a success with me…I'm hoping this is the same. We'll see what happens as I read. I'm only a chapter and a half in. Fingers crossed it doesn't head south on me. 🙂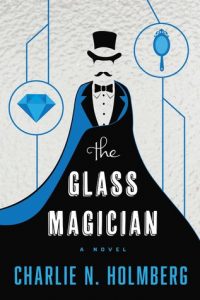 The Glass Magician (The Paper Magician Trilogy #2)
I actually borrowed this from Amazon forever and a day ago. I'm almost halfway through…but then I did the great Kindle switch of 2016 where I upgraded to a Paperwhite and this one got lost in the shuffle. Talking to a good friend who just started book 1 reminded me of it…and I instantly went and had it sent to my new kindle. It's up front and waiting for me. I ADORE this series and can't wait to get back to Ceony and Emery!!
My goal is to get these in print. The covers are simple and beautiful in their simplicity. I have way too many print books (is there such a thing?)…but I feel that these must be added (take note, my birthday is in July 😉 )
.
.
What I'm Reading Next
Loved Dorothy Must Die. Super excited to continue on in this series. Now that I have the whole thing (including the short stories) in hand, and in print, I'm anxious to get back to them. Love the dark twist on the world of Oz and Dorothy, et al.  Hopefully if I get back into a regular reading schedule I'll be reading this soon!
A netgalley book I scooped up for something out of my usual comfort zone. It's still sci-fi/fantasy…and it looks pretty interesting. I didn't think I'd be approved for it, but I'm glad I took the chance anyway. I'm looking forward to reading a book I know nothing about, and haven't heard much about intentionally. Going in blind always leads to an interesting end (whether it be good or bad 😉 )
*~*
And that's where I'm at for now. More books coming in the near-future I'm sure. Here's hoping I get through them all quick. 😀