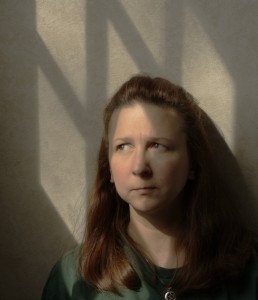 With freezing temps & sick kids & edits & hubs & birthdays & Disney on Ice & chaos all around…I can barely get a coherent thought together much less a coherent post.
So what do I do?  I steal a post from the ever loverly Emily, who stole it from her…and so on and so forth.  I love posts like these anyway, and so as soon as I saw it I knew I'd steal it – just wasn't sure when or how soon – turns out pretty damn fast.
So, here you go. 48 Questions You Never Asked, but I'm answering anyway.
1. WERE YOU NAMED AFTER ANYONE?
Yes!  My Great-Grandmothers – both of them.  Sarah (she went by Sadie) and Melissa.  I love this story and will tell you it if you ask. EVERY.TIME.  Yup. It's one of the areas my narcissism shines.
2. WHEN WAS THE LAST TIME YOU CRIED?
I can't give you an exact date but I know it was recent.  There's been much emotionally-stuffs going on.
3. DO YOU LIKE YOUR HANDWRITING?
Nope.  My print is better than my cursive – but in a rush they both suck. I write like my Dad (sorry Dad).
4. WHAT IS YOUR FAVORITE LUNCH MEAT?
Turkey Pastrami.
5. DO YOU HAVE KIDS?
Three. Crazy. Insane. children. Love 'em most of the time.
6. IF YOU WERE ANOTHER PERSON, WOULD YOU BE FRIENDS WITH YOU?
Probably. I was always friends with the geeks & nerds…and I love theater people.
7. DO YOU USE SARCASM A LOT?
NEVER (see also: ALWAYS).
8. DO YOU STILL HAVE YOUR TONSILS?
Yup.
9. WOULD YOU BUNGEE JUMP?
Hmmm. I used to say "No way in Hell would that happen"…but these days I'm more daring. I'd consider it (but probably chicken out).
10. WHAT IS YOUR FAVORITE CEREAL?
I hate cereal.  But occasionally go through craving spurts where I eat Special K w/ strawberries (or fake-berries, whatevs).
11. DO YOU UNTIE YOUR SHOES WHEN YOU TAKE THEM OFF?
Never. Drives the husband up a wall.
12. DO YOU THINK YOU ARE STRONG?
Physically?  Not nearly enough. Emotionally? Beyond imagination.
13. WHAT IS YOUR FAVORITE ICE CREAM?
I'm a simple girl. Vanilla with caramel sauce.
14. WHAT IS THE FIRST THING YOU NOTICE ABOUT PEOPLE?
If they're smiling.
15. RED OR PINK?
Red. I hate pink, I have always hated pink.
16. WHAT IS THE LEAST FAVORITE THING ABOUT YOURSELF?
My body. Especially after the picture gold mine from 10 years ago I sifted through last night. What HAPPENED to me?
17. WHO DO YOU MISS THE MOST?
My best friend Jess.  She lives WAY too far away and transporters need to be invented already.
18. WHAT IS THE TECHNIQUE THAT YOU NEED TO WORK ON THE MOST?
Budgeting. Seriously.
19. WHAT COLOR SHOES ARE YOU WEARING?
At the time I'm writing this? Brown slippers – it's 3* out and my floors are COLD.
20. WHAT WAS THE LAST THING YOU ATE?
Pulled pork. Last night's dinner. Yum.
21. WHAT ARE YOU LISTENING TO RIGHT NOW?
Currently the news is on in the background. When i'm writing it's often either Hard Rock or Love Songs radio on Pandora (depending on which story I'm working on).
22. IF YOU WERE A CRAYON, WHAT COLOR WOULD YOU BE?
Burnt Orange.
23. FAVORITE SMELLS?
The smell of the pipe tobacco my grampa used to smoke – it evokes many memories and lets me know he's still watching over me.
Vanilla or almond.
The wisp of smoke from a freshly extinguished candle.
The first fresh blast of crisp winter air you get in fall…it's always so clean and cold.
Gardenias. Reminds me of my grandmother and my wedding.
24. HOW IMPORTANT ARE YOUR POLITICAL VIEWS TO YOU?
They are very important to me…that doesn't mean I'll share them with you. I don't talk politics to 99% of people. Or religion. I hate arguing so I don't do it.
25. MOUNTAIN HIDEAWAY OR BEACH HOUSE?
Both. But really? Mountain hideaway would win if I had to choose.
26. FAVORITE SPORTS TO WATCH?
HOCKEY.
27. HAIR COLOR?
Currently?  Chocolate Cherry. I like to experiment, though…so it could change at any time.
28. EYE COLOR?
Brown. That's my story and I'm sticking to it (just don't look too close especially when I'm wearing purple and they look green)
29. DO YOU WEAR CONTACTS?
Yes! Hate myself in glasses
30. FAVORITE FOOD?
Sorry. I can't pick. Too many good things.
31. SCARY MOVIES OR HAPPY ENDINGS?
I hate scary movies. Husband loves them…
32. LAST MOVIE YOU WATCHED?
Madagascar 3. Probably 30 times since it was opened Christmas morning.
Oh, wait…the last movie I actually somewhat watched was INK. I missed portions of it, but it was an interesting and unique film.
33. WHAT COLOR SHIRT ARE YOU WEARING?
Burgundy…until I change later.
34. SUMMER OR WINTER?
Both? I love Summer…but I also love Winter. Hell, all the seasons have my vote.
35. FAVORITE DESSERT?
Mmmm….Cheesecake
36. STRENGTH TRAINING OR CARDIO?
Strength is preferred…but I get the importance of Cardio.
37. COMPUTER OR TELEVISION?
Computer.
38. WHAT BOOK ARE YOU READING NOW?
Mine. This one of Mine, too. (Hey, I'm reading proof copies for errors, shush. I'm not that narcissistic…much).
Also, I've been re-reading Harry Potter Series, and am currently on my least favorite (and longest) of all the books, Order of the Phoenix.
Also Hunger Embraced (by my crit partner, fun & sexy book)
Also MWF seeking BFF, recommended by her.
Also…oh, I'll stop now. Let's just say I read multiple books at once, k?
39. WHAT IS ON YOUR MOUSE PAD?
My mouse pad is my desk…so…a lot of crap. It needs a serious cleaning.
40. FAVORITE SOUND?
Rain.
41. FAVORITE GENRE OF MUSIC?
Uh…you can't honestly expect me to pick?
42. WHAT IS THE FARTHEST YOU HAVE BEEN FROM HOME?
Cafilornia. About 2 months before dah big quake in 89.
43. DO YOU HAVE A SPECIAL TALENT?
I can bark like a poodle. I can sing, dance, write, knit, crochet, sew, and…sometime I think I can mother.
44. WHERE WERE YOU BORN?
Buffalo, New York (well, a suburb of it)
45. WHERE ARE YOU LIVING NOW?
Indianapolis. Circle City. In my old(er) age…I kind of love it.
[flickr id="8396269339" thumbnail="medium" overlay="true" size="medium" group="" align="none"]
46. WHAT COLOR IS YOUR HOUSE?
Stupid pale yellow that I've hated forever. Can't afford to change it so it stays. Stupid pale yellow.
47. WHAT COLOR IS YOUR CAR?
Beige. Stupid brown/beige crap. One day I will own a car that is a color.
48. DO YOU LIKE ANSWERING 48 QUESTIONS?
I sure do. It's fun to answer random questions.