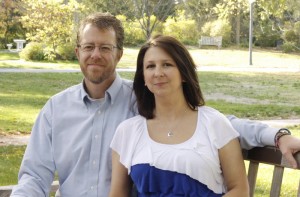 I don't do Valentine's Day.
In a relationship, happily married…I just don't care.
Some might call it a carry over from my single & angry days…but it's not.
I've never been a fan.
Erik, bless his heart, didn't believe me when we were dating. A huge bouquet of flowers arrived at my work on Valentine's day.
But to be honest, I preferred the bouquets (small or large) that came without reason. Without a 'holiday' telling him to man-up.
The single flower just because.
A pop he brought home because he was just thinking of me and knows of my addiction love enjoyment of the fountain drink.
Over time Erik got the picture, with my repeated sincere assurances that the last thing I wanted was something on Valentine's Day. I didn't want him to spend 3X as much on gift because someone decided that was the day it had to happen.
We're married. We love each other.  He shows me in a thousand little ways.  With his constant support for my writing, for my blog, for whatever I put my mind to.
I don't need platitudes, but I get offered words of thanks and appreciation sporadically in random moments and in serious moments.
Those are what I need.
Those are what I want.
Knowing I'm loved.
Appreciated.
Supported.
THAT is my Valentine's Day. Every Day.
Not one day in the middle of February.
Every. Day.