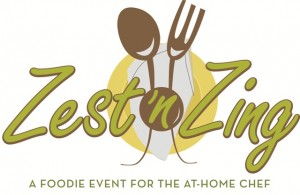 GIVEAWAY CLOSED – WINNER SELECTED
Are you a foodie?
Are you a wanna-be-foodie?
Do you love watching the cooking shows – even better, the cooking competition shows?
Ever fancy yourself a judge on one of those?
Do you like helping out awesome causes like Gleaners Food Bank?
For the second year, Indy is pairing up chefs with local farmers for a cooking competition for Zest 'n Zing.
And they'll be picking an audience member to be a judge!
Oooh, and it's being emcee'd by the Weather Man – Paul Poteet and Jennie Runevitch of WTHR.
I know, I sound a little fan-girl here, but I'm really excited for the opportunity to go to this event, and even more so that I get to give one of you a pair of tickets to go!  That's right, I'm not just talking about the event, I'm inviting you to join me! (Thanks to Indiana's Family of Farmer's!!)
So before I give you tickets, here's the nitty-gritty details of the event.
*~*
Zest 'n Zing: A Foodie Event for the At-Home Chef
What it is:  Two teams, each made up of a chef and a farmer, go head-to-head to create a great new dish. The winning chef receives $500.
When it is: May 7, 2013. Doors open at 5PM, the competition begins about 7PM.
Where it is: Eugene and Marilyn Glick Indiana History Center
Cost:  $20 online - and all proceeds go to benefit GLEANERS!  Seriously. How awesome is that?
*~*
So, you want a pair of free tickets to this event, right?  I know you do, because it's awesome.
So I'm going to make it easy on you.  All it takes to win is one comment.
For that comment, I want you to just tell me what you're most excited about for the event?  Is it the good food? The thrill of competition?  The possibility of being a judge? Or meeting the farmers that will be there?
The Giveaway will end at 9PM on Tuesday, April 30th.  I'll contact the winner by midnight through email. You'll have only 24 hours to respond before I draw another name so I can get the name to IFOF. 
*~*~*~*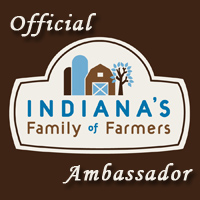 Disclaimer: I am an IFOF Ambassador and therefore this is a sponsored post. I'll get the same Zest 'N Zing tickets as the winner does.  However, while I do blog for good food, good company, and good competition – I don't sell my opinions. All thoughts and opinions expressed in the post are my own.