Blurb
In the Badlands of the Dakota Territory, a war is raging between good and evil, between angels and Satan's three sons…
Earth Angel—Elizabeth Bonner's plans for her wedding dissolve when she
discovers her fiancé in bed with her mother. To escape the pain, she flees to the rowdy mining town of Deadwood Gulch to claim a recently inherited gold mine. Only one person stands between her and hell—Gabriel King.
Dark Angel—Saloon and brothel owner, Gabriel, is a man feared by most, but he meets his match with Elizabeth. When her father dies in his arms with the request for him to look after his only child, Gabriel is determined to protect Elizabeth at all costs. 1876, Dakota Territory is no place for a Southern lady whose innocence is tempting as sin. Toss in a couple of trouble-making cherubs, and the Old West will never be the same.
Elizabeth and Gabriel—more than one war is brewing in the Black Hills…
Excerpt
But the moment Elizabeth opened the door and stepped inside―at exactly eleven―in that instant, Gabe realized he was wrong in his opinion of the woman. He literally jerked at the sight of her. His breath caught in his throat. His heart thundered in his ears. The compulsion to jump up and capture her, take her far away from the leeches in the office was almost overpowering in its intensity.

He was half-way out of the chair before he caught himself and settled back on the rich leather cushion. She wasn't his―yet. But he'd well rectify that—soon. Gabe tightened his lips. The flare of impotent anger he already felt shot up three notches as Lawyer Ninon plastered a welcoming, duplicitous smile on his face for the new arrival. What hypocrisy! The sycophantic bastard. So smug. So–so apple polishing innocence! Damn, he hated unscrupulous worms like this Ninon lawyer.

From the first moment Gabe met the three, he hadn't much cared for any one of them, now he understood why. He suddenly realized that instead of rats, he was in a room with oily sharks. Distaste curdled his insides, but he could hardly grab Elizabeth and steal her away, not out from under the nose of her fiancé and mother, or her lawyer.

A little voice niggled at his mind asking, Why not?

He cut his eyes toward the woman who'd just walked in. If ever there was a heavenly being, she was it. Yep, the fiancé was not only a cheating prick, but he was a stupid, cheating prick. How could good old Nicholas tussle between the sheets with Charity when he had this woman? What a dumbass swine.

Heavenly being? God above, he did have the weirdest thoughts sometimes, but for sure, Elizabeth didn't look a thing like her mother, and thank God, she didn't look like homely old Pete, rest his soul.

Her hair lay gathered around her face in loose ringlets, shiny as the gold nuggets Pete had mined. Sprigs of honey-gold curls swirled softly around her ears and temples. Thick, sooty lashes surrounded grape-green eyes that looked right through a man's soul―and did.

Her furious gaze met his, held, clashed, and strayed to her mother and fiancé. She drew a deep breath as if to soothe a savage beast, but her cheeks looked flushed and he thought it had more to do with temper than the humid heat of a Southern spring.

Gabe raked his gaze over her, but hurried back to her tempting lips. Elizabeth's mouth needed a man's kisses. A plush bottom lip hinted at sultry softness. Her bow-shaped upper lip pulled a man's gaze to it immediately and teased his imagination. Her mouth looked as decadent as the painting of the naked woman hanging above his bar in the Placer.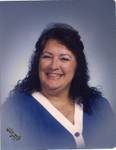 Author Bio
Tabitha Shay is the author of paranormal romances, Witch's Brew, Witch's Heart, Witch's Moon, Witch's Magic, and Witch's Fire.
A member of the Oklahoma Writer's Federation, Inc., she has served as both a category chair and judge. Her books have been nominated for several awards, including the prestigious P.E.A.R.L. Award for Witch's Magic and Witch's Moon, which was also nominated for Best All Around Paranormal in 2008. Witch's Fire won Runner Up for Best Paranormal Book of 2010 at LRC.
Ms. Shay is also the author of the contemporary western romances, Montana Men Series, In the Arms of Danger, No Holds Barred, Too Hot to Handle/Too Close to the Fire, and Wild, under the pseudonym, Jaydyn Chelcee.
Website:  http://tabithashay.blogspot.com