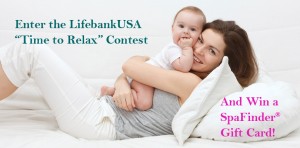 With my first child, I never heard of cord blood banking.  It was around, but I was young and trying to figure out how I was going to do this whole parenting thing, and it wasn't a blip on my radar.  With my girls, this childbirth thing was old hat, although the larger family freaked me out and I was worried about finances and our small home and all the little details.  In both cases I heard of cord blood, I researched it (kind of), and dismissed it.  After all, my kids wouldn't ever be sick. Denver was healthy as a horse (I thought), and my other two children would be the same.
Hindsight.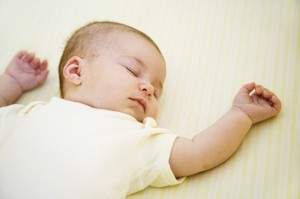 Now that I have two kids with Cystic Fibrosis, a very young niece with cancer, and have a much broader view of the world thanks to blogging, I wish I'd made that choice.
Through cord blood banking, you can collect and preserve potentially lifesaving stem cells, and doing so could one day save the life of your child or a blood relative. You can bank even more stem cells by collecting them from 2 usable sources of stem cell-rich blood: the umbilical cord and the placenta. This service is called Placental and Cord Blood Banking, and it's available only from LifebankUSA. Whether you choose Placental and Cord Blood Banking or Cord Blood Banking alone, there are many important reasons to choose LifebankUSA.
There's only one opportunity to save your baby's stem cells for the future…
As an expectant parent, your baby's health means everything. Right now, he or she is protected in the womb and will soon enter the world. There is a lot to think about and prepare for, but an invaluable step you can take when your child is born is to preserve his/her stem-cell rich cord and placenta blood The ability of stem cells to save lives via cord blood banking has proven successful for replacing abnormal or diseased cells, and treating life-threatening blood disorders such as leukemia, lymphoma, and myeloma.  In fact, since 1988 stem cell transplants have been used to treat some 80 diseases. No, Cystic Fibrosis isn't on that list – but I imagine one day it will be.
I'm done having children, fate and biology means my body is no longer able to have them, but if I could, I'd bank the blood. I recommend it to those I know debating it.  Sure, the odds of illness might be small – but then as I've learned, you just never know.
Today, LifeBankUSA is having a contest, and you can win a SpaFinder Gift Card worth $200. Just head over to Facebook to enter the contest. It's super easy!!  (All those links, and the top image on the page will take you to the contest!)
And seriously, consider cord banking. It's worth it.
*~*
ABOUT LIFEBANKUSA
As the only company that offers cord blood, placenta blood and tissue banking — and the first to release placenta-derived stem cells for a successful transplant — New Jersey-based LifebankUSA is a technological leader that is pioneering key medical innovations in the field.  Owned by the Celgene Corporation, a world-class biopharmaceutical company, LifebankUSA also operates a robust donation program and collects cells from anywhere in the US for use primarily in advancing medical research.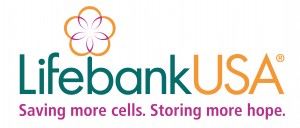 *~*
*Disclaimer: This post was sponsored by LifebankUSA.  I was paid for this post, but all opinions are my own heartfelt truth. I never take my children's health for granted, and you can't pay me to lie about it.