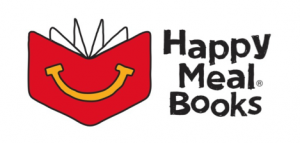 On almost any day of the week you can find the members of this family with their noses buried in a book.
Sure, the teen took a really, really long time to come around, but once he did he was unstoppable.
The girls read well above their comprehension level just to get words on the page.
So when I heard McDonald's was replacing toys with books in their Happy Meals? I was pretty stoked. My girls will love getting books, and I love that McDonald's is taking this step.
Included in our Happy Meals are these fun titles that involve teaching children about eating right when sometimes it's not so easy to do: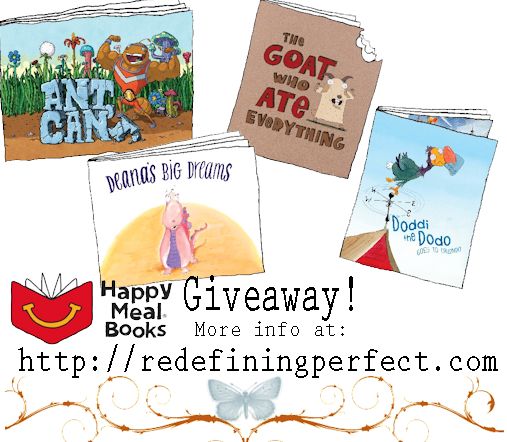 But they aren't stopping there, which is even better.  Want to know why?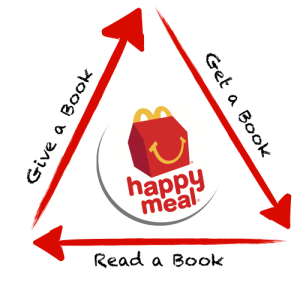 McDonald's of Central Indiana is leading a "Give a Book, Get a Book" campaign.
All around Indy, from November 1st through the 14th, at Ronald McDonald Houses, local libraries, and Indy Reads there will be Book Donation sites set up.
In exchange for a donation of a new (or gently used) children's book, you'll get a "Be Our Guest" card good for a free Happy Meal!
And to top it all off, participating libraries will host a "Happy Meal Day" filled with kid's activities and McDonald's Happy Meal books!!
Since 2011 McDonald's has been finding new ways to take action and fulfill their "Commitments to Offer Improved Nutrition Choices". Each of the stories in these unique, limited edition books, is a fun and nutritional message that kids can understand.
Now onto the part I know you've been waiting for. My Giveaway!  One lucky winner will get a week's worth of Happy Meal Coupons, a $10 Amazon Gift Card, and a copy of a Happy Meal Book!
To make it easier, I whipped up a rafflecopter this time.  Good luck!