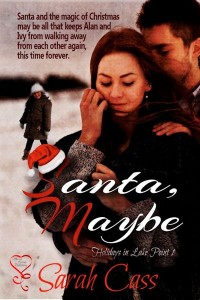 Back to Hump Day Hook!
So very close to release (and a giveaway)!!  So, here's some more of Santa, Maybe.
Ivy is having lunch with her friend Eve, still stewing over the accusation of her daughter Justina's parentage.  Eve points out that Justina's real father did look similar to Alan:
"Then you could call it an honest mistake."

"An honest mistake which managed to accuse me of being a horrible bitch that would keep a child from Alan." Ivy shoved her glass away and sank down in her chair. While Eve was one of the few people that knew, and believed, the whole story, she still didn't know everything. "I made a choice, but if it had been his child I never would have kept it from him. Justina could have been his, I was so full of hormones, we are very lucky the condom was sound."

Eve giggled when a few heads turned their way. "You said that a little loud."
*~*
Hump Day Hook asks authors to post one paragraph of one of their stories, whether a WIP, one contracted, or already published.  Please visit and comment on the participants – you might just stumble on the next great read for your library!  To see more participants, click on the HDH banner below: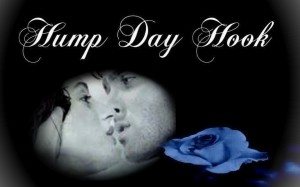 *~*
Don't forget, even though I'm not hooking them any longer, my Dominion Falls Series is still happily out there.

Did you like this sample?  You can pick up the whole series now!!
Dark Territory
*~*