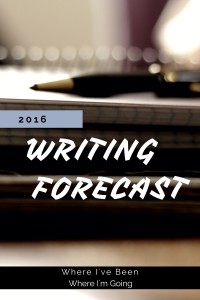 June has been up and down for me. I made some major progress, but then crashed and burned when once again real life took a bite out of me.
The Wolf was released and is picking up in sales for it and The Tribe. I'm a hair away from finishing Red Zone, and made myself a list of all planned books (totaling 40, for the record).
So, when the real world stops getting its rocks off by kicking me in the teeth, I'm doing pretty well. I just wish I had a lot more time for writing. This second job is going to kill me…but the bills must be paid. ~sigh~
Onto the update!
First, my overall goals for the year…
I've challenged myself to write 600,000 words in 2016. (at 229,644 as of 6/16/16. Not a huge leap from last check-in, but it's only been 2 weeks, so I'm not disappointed.)

I will build my audience and work harder at promotion. (This is going GREAT. Been talking with my publicist guru and she's gotten me many new reviews, and given me great ideas on how to build. My sales are slowly starting to be impacting by the efforts.)

I will regain my focus. (Getting better. Kids out of school and here all the time is throwing me off. Still, doing my best.)
I will face my demon/salvation – the one story I'm afraid of. (Nope, not even a little bit yet)

I will decide by July if I will return to Lake Point in 2017. (Still not a clue)

I will prep all the things for print. ALL. The. Things. (Tribe and Wolf are in print. The Chief is next. I'm working on a few other things on the side when I can.)

I will update my author website

. (

Just started. It'll be slow going, but I have pages up for The Tribe series, which are my front runners right now. As I go, I'll be adding all the books again

).
And next is my list of projects. The list seems small without all the Lake Point books of the past on it, but I'm sure it will change and grow over the year. The books in ORANGE are current works-in-progress. The books in BLUE are new to the game.
Into a Mirror Darkly (Morgana Chronicles 1)

– 100k (~10k done)

Dust Raiser

 (Dominion Falls 6) – 100k (

Title Change!!)

Dead Man's Switch (Dominion Falls 7) – 100k

Red Zone

 (Dominion Falls 5.5) – 40k (~32.5k done)

The Raven

(The Tribe #4) – 85k

(DONE 5/15/16)

The Child (The Tribe #5)

– 85k
Auld Lang Syne (Lake Point 12.5 ~ Revisiting Old Stories)

Untitled Project (Hand Delivered Book 1)

~ 40k

Escaping Humanity (Co-authoring w/ Mary Terrani)

– 100k (60k done)

Masked Hearts

– Create new cover and re-release this one last SCP book (

Plan to work on this in July)

Fall (Hidden Senses #1)

~30k
Definitely still a big struggle this year. By making a list of all my books really has helped me find some more focus. Now if, like I said, real life would stop kicking me in the teeth I might get more accomplished. I have two more Tribe books scheduled for release in the coming months. I have more planned, and I have plans to release the re-vamped Dominion Falls series as well as getting some new books in that series on the way, and another series planned, not to mention the Lake Point series.
Many plans, but still struggling to find the time to get it all done. But I will. One way or another.