So I checked as I did this – it's been two years since I participated in Scavenger Hunt Sunday. Hard to believe it's been that long. Life has been crazy, and my camera has been sorely neglected. I am hoping this is the start of more regular use again.
This week the hubby and I went on a nature hike at a local park. 3 of the five shots were from there. Another was on my drive to work, and the last when I re-discovered my cheap lens add-ons and was playing around.
All taken w/ Canon Rebel XS.
1. Up
Sometimes you must look down to look up.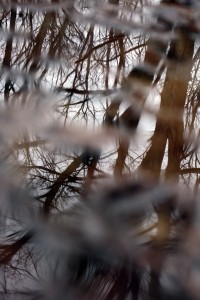 2.Fruit
There was no fruit to be had in the cold weather, but there was plenty of sap to be had as they were hosting a learning activity involving sugaring.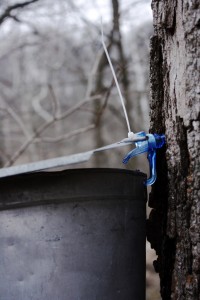 3. Neighborhood
On my way out of the neighborhood, the foggy morning and sun shining through it all called for a picture.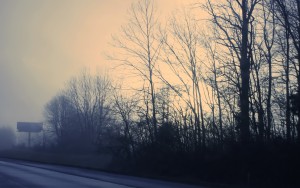 4. Smile
On our trek we stumbled upon this log that looked like a smiling dragon.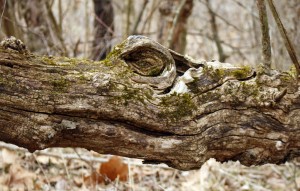 5. Photographer's Choice
As I was playing with my mock-macro lens, I managed a decent shot of my fish, Edgar Allan Poe's scales.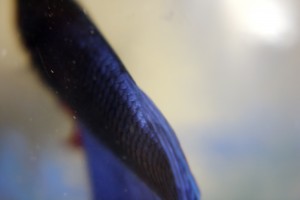 Bonus Shot:
I was going to use this for up, but I liked the reflection shot too much…but as I loved this picture of the mourning dove (pigeon, really)…I'm throwing it in as well 🙂