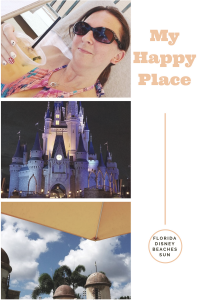 Florida.
Sun. Sand. Palm Trees. Oh, and those little places called Disney & Universal.
My son is down there now, and I have every intention of packing up to follow him as soon as is possible. (Unfortunately I'm no longer 19 and packing up to take off is a bit more complicated than it was for him).
Now, before you go saying, "it's your vacations that make it so relaxing."
It's not about that.
It's about a sensation. An instinct.
I've been there for other purposes. I've worked my ass off there for a week & never saw a single vacation destination. Never saw anything beyond the convention center.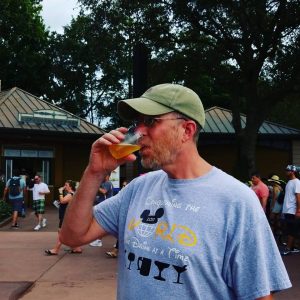 I still felt it.
Recently Erik and I got to go down for his 50th birthday (for my 40th we took a trip around the state & visited a haunted spot. He got to drink around the world for 50 😉 ).
We got to spend some time with our son after not seeing him for six months.
Within minutes of seeing him, he was already annoying us with his antics, his puns, and snark. I loved every annoying minute.  He planned surprises for hubby. He planned out our perfect spot for the fireworks shows. He showed us where he lived, where he worked, and in general spent a lot of time with us.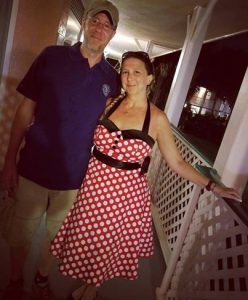 It was fabulous.
Erik and I got to lay out in the sun.
Go on a date.
Relax.
Talk about moving.
Or not.
When, or how.
Enjoy the sun.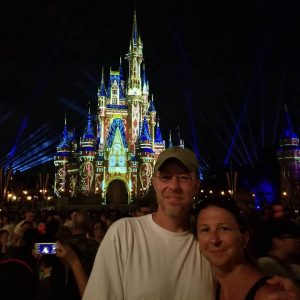 Enjoy the parks.
Discuss our next trip.
Next time we go back will be at Christmas.
This trip will be about a lot more than Disney. Of course, we will go for a couple of days…but we'll do more.
We're going to take the girls to see more of Florida.
Take Erik to see more of Florida.
Because there's more to life than the theme parks (though they are awesome).
And if I ever hope to move there, I want to see it all.