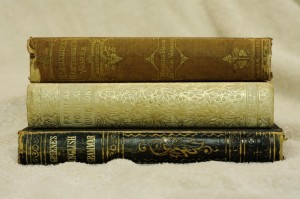 We all remember those reading lists from school. I always enjoyed getting it – except the year The Iliad was on it.
This year the teen has a list. I wasn't given the list, he just comes home and asks if we can pick up a book for him…because the school issues the books on their iPads. Denver doesn't like reading on electronic devices. He wants paper and pages.

The last book was To Kill a Mockingbird. A great classic novel I read in school myself. I was happy to run up to Half Price books and pick him up a copy.
Then last night he came to me again and asked if I could pick him up another book at Half Price. He said it was from his reading list…and that it had replaced another.
I said, of course I would and what book did he need.
"A Painted House."
I wracked my brain attempting to remember this great, classic novel.
Nothing. I asked him to repeat himself.

"A Painted House by John Graham or something like that."
Erik and I both said, "John Grisham?" At Denver's agreement I stared at him flabbergasted.
"The school is having you read a Grisham novel? Seriously?"
It was at this point that he informed me that the original story was Huckleberry Finn…"But a bunch of kids complained so they changed it."
I'm sorry, but WHAT? What has this world come to that a school will change a reading list because kids are complaining? What happened to the set reading list and you either read or you failed (You should see my grade for the test on The Iliad…eesh)?
I'm beyond disgusted by this turn of events. I can't imagine replacing a long-standing, time-tested classic novel like Huckleberry Finn. Certainly not because KIDS were complaining.
I have a feeling my kid will be reading Huckleberry Finn too…because I don't want him robbed of that opportunity because a school backed down to children.
Why do we give our kids this much power? Aren't we the ones that are supposed to be in charge?