We once again had the mixed blessing of a Make-A-Wish trip to Disney and Universal. How it came about wasn't intentional, in fact the wish was originally something much different.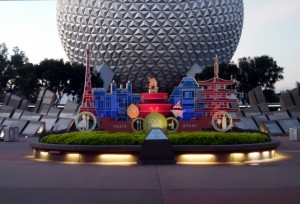 When we had our first meeting with Make-A-Wish Denver thought he'd hate Disney, that Kennedy's wish would be awful, and he'd be so bored. His wish was to meet Sir Patrick Stewart. We were warned that celebrity wishes were difficult and took a long time to fulfill. So we waited.
I planned Kennedy's trip in the few months we had, and we ended up going in pretty blind.
We had an amazing trip, as I've documented here (and will continue to do so), and all too soon we returned home. Although Denver returned home a changed teen, we thought that was it.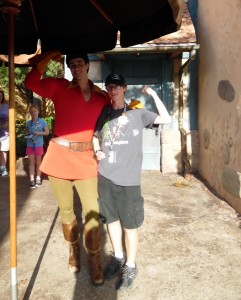 A few months later I got the fateful email – Denver's original wish to meet Sir Patrick Stewart would not be able to come to fruition. He was working 27 hour days on the set of his new show and they couldn't make it happen. Did Denver want to change his second wish?
Boy, did he ever. He wasn't sure Make-A-Wish could make it happen because we'd just been, but if we could, could we return to Disney?
Turns out, they could, and so we were going to return to Disney!
Denver wasn't done there, though.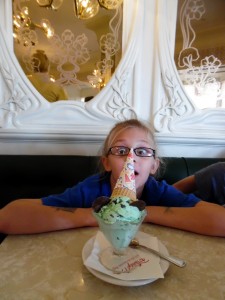 To top of the already magical wish of a Disney vacation – he wanted to invite his grandparents (only my mother went).
And then he wanted to take it a step further.
He wanted to completely surprise his sisters.
So for seven months we kept the secret, barely at times.
The story of the reveal is one for another day, but suffice it to say, it went over very well and we made the amazing return to Disney.
We did more, saw more. Had better times, and some not-so-great times. We went on every coaster, sometimes twice. We took chances, we met princesses and dined with them.
We met villains and Eeyore and Mad Hatters.
The return was a breathtaking celebration, the fate of our family as a Disney family sealed. The future goals of our son irrevocably changed.
Once again their is so much to tell. So much that will come out over the course of the next few months. I'll continue our stories from the first year and add in those from the second.
Needless to say. If we weren't before – we are a Disney family now.