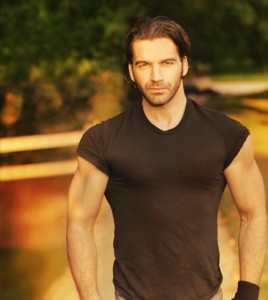 Welcome back to Tuesday Tales!  This weeks prompt is to be inspired by the word Bottom.
I had intended on returning to Natural Selection for this week, but then as I was writing the next installment of The Tribe series – The Wolf, bottom naturally appeared. I figured I might as well get it down while the getting was good. 🙂
To set the scene, it's been six very long years since Kane and Velli have seen each other. Torturous in many ways for both of them, but Kane finally found her. She fought him tooth and nail the night before, causing many bruises when Kane tried to keep her still, but there are others that were not by his hand. When she finally slept, Kane relaxed, hoping he might break through her resistance to help.
Kane's offer to help is in more ways than one. He is a Shifter, and he has Healing magic. His own body heals easily…but he can also heal minor injuries in others, and he wants to heal her wounds…both the obvious ones, and the ones in her soul. She is his mate, although she has yet to believe him when he says so:
Velli stirred in his arms, her soft whimper as she sat up drew his attention away from his dark musings. In an effort to keep her calm, Kane shut his eyes as if he slept to allow her to do what she felt she needed to. He'd only react if she tried to attack or escape.

Once she'd stood and crossed the room, he opened his eyes a crack to keep an eye on her. There were bruises on her wrists from their struggle the night before, and his Healing magic told him there were more.

She had fought tooth and nail against him, but knowing her fight had caused them didn't lessen his guilt over the injuries. He would make amends and Heal them. Then maybe, just maybe, she'd be calm enough to let him talk.

Once she disappeared behind the bathroom door, he sat. He exhaled a long breath and scrubbed his hand over his face. This would not be an easy day, and to make matters worse he'd found her the day before a full moon. The fates were conspiring against him, for the full moon meant pain for them both, and would add to Velli's crankiness.

The shower turned on, the drumming of droplets on the tub's bottom thumped in his ears. A few seconds later he knew she stepped in by the change in sound. Maybe he'd make coffee, have it ready for her when she got out. Perhaps over neutral territory like coffee they could get everything started.

A deep sob broke through the steady patter of water. Kane flew to his feet. Maybe he'd imagined it. No, there was another one. She was crying now, he knew it, and trying to hide behind the sounds of the shower.

His heart wrenched. For far too long he'd been away from her, unable to aid her suffering. He wouldn't let her grieve alone when he was right there. Even if he might be the cause of her tears, or because he probably was the reason. No matter the why's, he wouldn't stand by.

On the way to the bathroom, he stripped down with an easy grace. Modern belief held that Native's were modest about their bodies, and most were. That was a behavior and belief system instilled in the known tribes when they broke off from the core magical Tribe they'd been created out of, and became mostly human. The core Tribe held the balance of Shifters.

To protect what they were, the Tribe made sure all descendant natives became modest, so the Shifters that couldn't afford to be modest would be safer. It is hard to believe a culture that is naturally modest would so easily shed clothes to Shift, after all.

At the bathroom door Kane hesitated. He took a moment to brace himself against whatever attack she'd launch before he entered.

When the door opened there was no reaction from the shower. Her soft sobs echoed out from behind the curtain. He pushed aside the barrier between them, doing his best to not flinch when her shriek echoed through the enclosed space.

"Vels." His heart ached to have her shrink back from him. Still, he didn't hesitate to step into the shower. "I'm not going to hurt you."

"Go away." She turned her back on him, but didn't run away or attack. Was that really good, or terrible? What was it Lily had once said about her? Velli is volatile.

She certainly was. Kane stepped closer, the water hit his feet in rapid beats now. "Let me help you. Just this once."

"Why? So you can betray me again? Go away."

He touched her shoulder before pulling on it gently. Once she'd turned to face him, he brushed some tears from her cheek. With a sigh, he pulled her close and relaxed when she didn't fight him. He closed his eyes and rested his cheek on the top of her head when she rested her forehead on his chest and let out another gut-wrenching sob.

"It's not your fault," she spoke through hiccups. "I was marked for this long before you. You just made it worse."

"Well I'm here to make it better."

"You can't. Nobody can."

"I'm a Healer. I can make anything better."

"It's too late for me."

"It's never too late."
*~*
Hope you enjoyed it!  Click on the Tuesday Tales badge to see more excellent entries!!

*~*