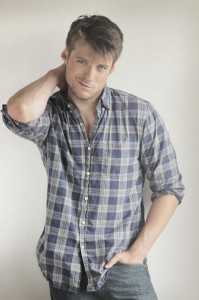 The prompt this week is Building.
Back with Deep Fried Sweethearts.
I'm going back in time again…back to right after the first post where we met Tag and Michaela.  This week we learn a little more about Tag and what he's come from and what he thinks about Michaela.
As always this is un-edited mostly, so forgive any errors:
The Diner was almost empty of customers by the time Tag made it there. Inside a woman wiped down the counter, her graying blond hair edging out of the bun she always put it in to start her day. Short and slim, she still looked young despite years of hard work. His aunt had worked almost every day of his life, even as she'd raised him while first serving at, and then owning The Diner.

He entered with a sheepish duck of his head. "Hey Aunt Myrtle."

"Tag, my boy." She set down her rag and grabbed a glass. "Your usual?"

"I can't get it myself Auntie-M." He teased as he took the glass and went to the pop machine. "Was it real busy today?"

"Blessedly so, son. We were packed most of the afternoon. Surprised you didn't see from where you were." Myrtle nodded toward the front windows where there was a clear view of the auto shop across the street. "Any luck rebuilding that hunk of junk?"

"Not much." Tag swirled his drink around in its glass and frowned. "I couldn't seem to focus today anyway. I think I just got in Clay's way. He gave up about two and went to work on paying repairs. Not that I blame him, that old Nova might be beyond hope."

"Why you want to rebuild it anyhow? It's been sitting around my barn for years."

It was the last, and only, thing he remembered about his parents. He could still hear his mom teasing his dad about the "no go" car. When he was four he didn't understand, but he did now. He sighed and set down his glass. "I just needed a project, I guess."

She patted his hand, and then resumed wiping the counter. "That's more than a project, it's a life sentence. It's you money and time, though. I can't fault you there."

He cleared his throat and down his drink. As he refilled it, he said over his shoulder, "I turned in my resume at The Midway today."

"Good boy. What did Mikey have to say?"

"Ugh. I hate that name." He wrinkled his nose and sat at the counter. "She looks nothing like a Mikey. She's sure not a tomboy, she's all elegant and womanly."

"That so?" Her brow arched and her lips twitched. "Are you crushing on an older woman?"

Truthfully he'd had a crush on her for years. Since his babysitter, Wendy, had brought Michaela over to do homework one night. He'd not yet hit puberty, but he still thought she was pretty. "I'm trying to get her to hire me, not date me." Not yet, anyway.

"So you are still crushing on Mikey O'Keefe. I thought you'd stopped that years ago." She chuckled and shook her head. "Boy, you are in for a heap of trouble if you work there. Are you sure it's smart?"

"Well you won't hire me."

"No sir. You're making your own way just fine. I intend to keep it that way."

"I can't keep doing the odd jobs, and I know I can do the job she needs me to do." He twirled his glass in the condensation circle it had created on the counter. If he met his aunt's eyes now he'd be caught. He did like Michaela, had for years, but he also really wanted this job. "I've wanted to work at The Midway since day one. I thought I could bring in Grandma's candy recipes, but she wasn't looking for anything but part time help, and I had enough part time gigs."

"Defensive." She leaned on the counter across from him. "Alright, mister. I'll leave you be, but you still haven't told me what she said."

"She agreed to an interview, but she didn't sound very positive."

"You'll just charm her like you always do."

Tag wrinkled her nose when she tapped it with her finger. "I'd rather get hired because I can do the job, not because I can charm someone." Although he didn't imagine with Michaela it would take much. He could still picture her deep red blush that had so easily filled her cheeks and seeped down her elegant neck.

His aunt was right, he was in a heap of trouble.

The doors to the kitchen swung open with a bang when Myrtle walked back into the kitchen. "Just remember to dress right and shave that scruff off your face."

"I like my scruff."

"Fine, be a ragamuffin," she hollered from the back.

He laughed and finished off his drink. After a moment he brushed his fingers along his chin and wondered if Michaela liked the scruff. "Yeah. I'm in a heap of trouble."
*~*
Hope you enjoyed it!  Click on the Tuesday Tales badge to see more excellent entries!!

*~*