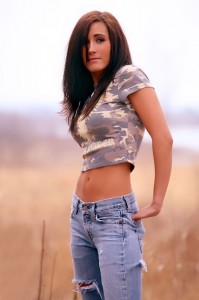 The prompt this week is Court.
I'm actually much farther than this in the re-writes, but Jean was curious what Velli looked like, so I brought out this excerpt from earlier in the story.  It actually fit with the prompt already, but it's a little longer…
At this point Kane has been on Tribe lands for only two days…and hasn't yet met Velli properly…and he still isn't going to 😉
As always this is un-edited mostly, so forgive any errors:
Through the woods echoed the faint sounds of cheering. Men egged on a mock battle.  The grunts and hits mixed into the cheers of at least two dozen men. Those in battle were holding court over more warriors than Kane had anticipated.  Curious at how well the warriors handled themselves, Kane moved toward the battle.

Using years of skill to remain undetected, he got close enough to see and hear that one of the warriors kept a strong lead.  He circled around until a clear shot of the two in battle made him stop short.

It wasn't two Warriors battling.

It was just one Warrior and that woman.  The one that had captured his attention at his arrival and remained in his periphery like a ghost since.  Without a doubt the woman had an advantage over the trained Warrior. With an easy grace of movement she laid the Warrior out for loss.

It surprised him for the mere fact that she was almost child-like in size.  In fact at first glance that's what he'd thought she was.  So short that he imagined her nose would barely touch his chest.

The height didn't matter, her body and her disposition were all woman. Now as she battled he took another extra few minutes to admire that body again.  Even in battle her feet were bare, leading to slender ankles and lean calves.  Instead of a traditional dress she wore skins mirroring white man style.

Small shorts that exposed most of her legs. Every twitch of the strong muscles in her thighs when she kicked her opponent was on display. For a brief moment his mind latched onto the thought of how those strong legs would feel clamped around his waist.

He pushed aside the thought to continue his perusal.  And there was plenty more to see. The top she wore wrapped tight around her chest, and cropped short just below her breasts. The bare flesh of her stomach showed not a lick of fat, just more lean muscle.

The skins strained over an ample, but not obscene bosom.  Despite the amount of skin she revealed, her chest remained covered. Perhaps in preparation for battle she had them well restrained. Not that he'd have minded seeing any slip of skin.

The male she fought charged, and she spun. She bent at the torso, her leg kicking out to catch the arm that was about to swing a knife at her. The moment she made impact, he ducked to avoid further attack, but she anticipated. She continued her spin and gripped his ankles, flipping him and herself right over top of him. Somehow in the move she managed to take his weapon and step out of the flip.

Even though she'd partially disarmed him, she tossed the weapon she'd gained to the crowd. As he hopped to his feet, she moved away to face him again.  This time she made the charge, feigning right before gripping his left arm and flipping him again.

The cheers grew intense, the exchange of bets growing with each moment of battle.

Out of nowhere the woman he'd been watching grew still.  It didn't take any effort to figure out she'd spotted him.  There was a crooked lift of her lips, amusement dancing across her features.

Behind her the Warrior moved, and Kane had to fight back the urge to call out a warning.  Not that he had to. In the moment before the blunt edge of the Warrior's second knife made contact she moved.

Her whole body dropped straight down before spinning around to kick the Warriors legs out from under him. It ended minutes later when the knife she'd tucked in the back of her top drove into the ground right next to the Warrior's ear.

"Féna!" She snapped, lifting the knife for another attack.  Her knees drove into his biceps, the muscles of her thighs twitching at his fight.  "Yield!"

The Warrior's hand tapped the ground and a brief nod came even through his frown.  The cheers of the group were mixed, a few of the men had won big on their bets.

In a rare display his Wolf growled its approval.  Never once in all of his many years had the Wolf cared one way or another for a woman.  Now he made his desire known alongside Kane's. This woman was unique. He wondered if her Shift might be compatible with his.

Now that the group started to mingle and break up he slipped away through the trees.  Not that he didn't want to get to know any others in the Tribe. Right now he just wanted to get his full strength and bearings back first.

Of course he also wanted to find out about that woman.  Why she alone had stirred his Wolf to attention.

"So I take it you like to watch."

A shiver ran down his back. Her voice wove through him easily, adding to the images his imagination already employed.  "Depends on what I'm watching."

"I see. What is it about a battle that gets you going then? Is it the men? I mean, we do have some fine Warriors." Her light laughter teased him, "Trust me, I know."

"It wasn't the Warriors that made me linger." Much as he wanted to turn around, he knew that seeing her would add to his mental imagery. It could be very detrimental to a logical conversation. If he cared about such a thing. Then again, did he really care about such a thing? Because, damn. She made it seem unimportant.

"Honest. Well, either you're honest or you just don't like me thinking you're ogling men." The light touch of her fingers to his arm sent a jolt through his entire body. What the hell was it about her?

"No. Just honest. If you were honest you'd admit that you were angling for me to watch you. From the start." He quirked a brow, "That's why you haven't approached me yet. Right?"

"Oooh, conceited too." A light chuckle reached his ears. Then she stepped around him her presence a rich heat against the sudden cold pit in his stomach.  Chocolate eyes, deeper than he'd imagined sought him out. The sun caught her hair, revealing a red undertone unexpected in a native of the Tribe. Then again, nothing about this woman was expected. "Perhaps I've just been very busy. There is a wedding happening very soon, you know."

"So I've heard. The Chief's son and the Medicine Man's daughter. Quite a pairing." Truth be told he'd met neither of the betrothed youths. Then again he'd met very few people on the reservation yet. By choice.  "Are you saying you're involved?"

A small twitch at the corner of delicious lips belied her amusement, "Yes. I know both of them very well. The wedding is keeping everyone busy."
*~*
Hope you enjoyed it!  Click on the Tuesday Tales badge to see more excellent entries!!

*~*