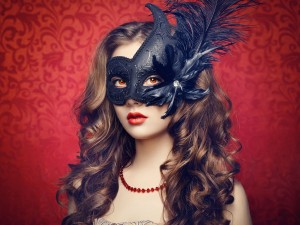 Welcome back to Tuesday Tales!  This weeks prompt is Cup. 
And I'm back with my little short story fantasy series. This week I'm going to introduce a new characters. Zathe, a servant in the castle, closest to the princess.
With a unique trait and magic that makes her valuable to the kingdom, perhaps she isn't as excited as the rest about the masquerade:
Zathe turned this way and that before the mirror in her room. Though it was unbecoming of most servants to be vain, Zathe had different rules. Being borne among the fairest maidens in the land, she'd been hand-picked to avoid the drudgery of life in the kitchens with her mother, or in the laundry with her aunt. Instead, she was among the princesses most favored handmaidens.

Her skill with charms kept her in favor as the princess had many in her service. However, it was Zathe's unique skill to detect and nullify poison that not only kept her in the prime position, but gave her rank and privileges above the other maidens. For to be safe from attack herself, she was touted as a distant relative, kept on the princesses right hand at all times.

For the queen would do anything to protect her heir.

To that end, Zathe was awash in the wealth, fabrics, and jewels of royalty. Though every day she was reminded that she was not truly one of them in subtle ways. Then every night she was sent to her small cell of a room every night with little more than a small fire and a cotton nightshirt.

However, every morning she was led to her own personal closet, a constant rotation of stylish dresses and jewels at her disposal. Her own lesser handmaiden to assist her in dressing, hair and makeup designed to accentuate her orange eyes.

The eyes that had helped make her stand out among even the royalty in Estaria, for they were rare and usually attributed to the neighboring land of Ustrington's royal line. Her mother insisted, even under intense questioning and truth charms, that Zathe's father was an Estarian. Zathe had no reason to doubt her mother.

Zathe's maiden, Iona, stepped forward and with a wave of her finger near a seam a stray thread disappeared. "There. You are set for the day, Madame."

"Iona," Zathe said in a dismal tone. "I do despise being called Madam by you. We grew up sneaking out the back garden gate for adventures."

"Aye, but we never know what ears are listening these days, Madam." Iona's lips twitched in a hint of a smile. "And you are ready, Zathe. I believe the announcement of the ball will be today, or perhaps tomorrow. The leaves have turned red already. I can't wait."

The masquerade was the one day a year all eligible women, even the servants, were allowed free of their burdens. Only the male staff were left to handle the general duties and serving of the guests, even the servants they worked alongside.

At the masquerade even a servant had the opportunity to become more than they were. Eligible, fruitful matches were determined at the masquerade by the queen's matchmaker. All of Estaria trusted the woman's word, for she'd never proven wrong. Many a servant girl had become royalty, and once their first daughter was born, their husband was relegated to servant himself, with only the further purpose of granting his wife one son to keep the eligible maidens with viable mates.

"You are eighteen this year." Zathe was thrilled for her friend. Several years her junior, Iona had had to wait until eligible age to attend the party. This would be her first year. Unlike Zathe, Iona had a chance to leave the castle walls for a home of her own. "Perhaps you'll be one of the lucky ones and get chosen your first year."

"That hardly ever happens." Iona couldn't stop her grin, despite her denials. Then her smile faltered. "And should it happen, you will be alone."

"I will never be alone, the queen wouldn't allow it. I just will not have such a dear friend setting my hair and fitting my gowns."

"You will be alone." Iona set her hands on her shoulders. "Perhaps I shouldn't go."

"You should. I would not ask you to accept a lifetime of drudgery for me. If you decline the queen's invitation, that will be your fate. It is required, and you know it."

"I know." Iona sighed. "Are you ready? The princess will be waiting for you to eat her breakfast."

"I know." Zathe wrapped her friend in a quick, fierce hug. "If I get advance word, I'll send it your way. We must plan the perfect gown for you."

"I've already started." Iona giggled and pushed her toward the door.

Zathe didn't waste any more time in frivolity. If she was late the princess would be most displeased. In fact, even though she entered the princesses quarters at the same time as the first meal, she received a frown from the gilded bird perched on her nest.

Instead of making any of the comments that might fill her head, she curtsied low. "Good morning, Princess Ani."

"Good day to you, Lady Zathe. Please, join me." Ani gestured to the chair on her opposite side, giving Zathe the perfect opportunity to test the platter before her.

Zathe crossed the room, and with one subtle twitch of her fingers to the cup, plate, and bowl before the princess were checked. She dectected no poisons. If she had there was a signal, since there was not, she simply sat in her seat and awaited her own tray. "The kingdom is buzzing in excitement now that the foliage has turned red."

"They ought to be. I rather enjoy the buzzing. I may wait another day for the announcement. We have a little over a week before the orange sets in." The princess herself had the most subtle magic of most in the kingdom, though no one dared say as much. However, what she did possess gave her a unique ability to sense the change of the season and plants.

"I heard you are sending Dryn to fetch the prapples today." Zathe was particularly curious about this. Dryn was her brother, and like all men in the kingdom possessed no touch of magic. Princess Ani only sent the most trusted of servants to fetch the kingdoms valuable and coveted crop, so Dryn felt honored by the task. Zathe was just curious where they were fetched, for none knew where the singular crop grew.

"I hope he is up to the challenge. The hag does not like to make things easy." Ani ate a few delicate bites once Zathe was served. "The crop is too valuable for him to fail."

Zathe smiled and shook her head. "He won't, princess. Dryn is quite capable for a man."

"So he claims. We'll see if the hag agrees."
*~*
Hope you enjoyed it!  Click on the Tuesday Tales badge to see more excellent entries!!