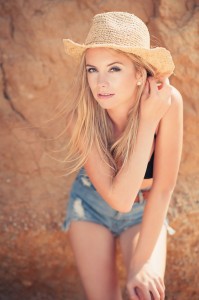 Welcome back to Tuesday Tales!  This weeks prompt is Dance.
My goodness I went on a "brief" break that ended up lasting almost two months!  So sorry about that, but words didn't want to happen.  Nowadays I have a tight deadline, though. That means you get a peek into my first ever F/F story…that came about quite by accident because of two fascinating secondary characters from previous Holidays in Lake Point books that demanded their own stories.
Calli Ryley is the sister of Clay Ryley (from Stalled Independence).  She's a real certified cowgirl from South Caroline that's got plenty of charm, but a painful past.  Deanna "Dee" Parker first showed up in Deep-Fried Sweethearts as a friend of Michaela's. She was the town manager then, but a family emergency called her out of Lake Point for a while.
In this scene Dee and Calli have been trying on old west clothes while trapped during a blizzard. It's been a fun time and I'm super jealous of them. 😀  So onto the scene:
Three hours later, after they'd exhausted just about every outfit that caught their eye Calli tugged her boots back on with a bit of regret. The laughter from the afternoon kept her heart light enough that she wasn't too sad. "I think at least three of those outfits are ones I'd like to take home. I don't know how you expect to pick out just one at the shop when we're able to get there."

"Shush. I don't want to think about it. I want to move here just so I have an excuse to wear all of those outfits again." Dee chuckled as she pulled on her cardigan. "I look damn good in a corset, if I do say so myself."

"You sure as shittin' do." Calli would have been embarrassed by her statement a few days ago, but she felt they'd become friends in the past couple of days. Sure, the physical attraction was still there and stronger than ever after this afternoon, but she'd proven she could be an adult despite the attraction.

"I'm not the only one. Not that you needed one. What were you taken down, a whole inch? I had some extra to take off." Dee was grinning despite her self-deprecation. "But now that my stomach is free, I'm starving. I swear I could eat five venison steaks right now."

Calli's stomach growled at the suggestion. "I am too. Wonder what they'll have on the menu tonight. I'm in the mood for some mashed potatoes."

Dee hooked her arm through Calli's and led her from the large costume room. Within seconds they were out in the casino, which remained hopping despite the blizzard still raging outside. "I swear, half of these people weren't here last night, how did they get here in this storm? This is crazy."

"I have no idea," Calli admitted. "How about we grab some Hammy's and order some food. We still have a few hours before the show tonight. Are you up for another round of song and dance?"

"Another burlesque or an early bedtime listening to the blizzard? Gee, what a tough call." Dee's sarcasm was tempered by the laughter under her breath. "Women dressed in skimpy, corseted fashion, bawdy jokes and that amazing singer for the win, please."

Calli dropped into the chair across from Dee and nodded. "Sounds like a win to me. In the mean time I want to spend a few hours looking through that coffee table book. Now that Colton has told us the history of the town I want to take a closer look at those photos."

"Oh, me too." Dee's enthusiasm was interrupted by their waiter. Once their orders were placed, Dee leaned closer. "Did you see the picture in the lobby of the big bald guy with the Asian woman? Do you think that was the original owners first partner?"

"Sounds like it, but I didn't see that one yet. I did see the woman in pants." Calli grinned at the idea of a woman back then in pants. "Bet that would've been me."

"Oh, easy. We have to ask Colton more about her. I think he said something about being Jane's best friend, but he focused a lot on Jane and Cole."

"Wonder how long it will take them to clear the streets. I'd love to see more of the town itself. This hotel is fascinating, but after the stories I want to see more." Calli sighed. "Then again, to do that I might just have to come back in summer when the chance of snow is far smaller."

"You couldn't live here, you couldn't handle all the snow, you poor delicate belle."

Calli blew a raspberry and tried not to bristle under the challenge. "I can handle anything. Doesn't mean I have to like it."

Dee giggled, a bright delicate sound that soothed away any of Calli's rising tension. The arrival of their beer and salads kept her from any further comments on Calli's ability to handle winter or snow.
After she'd made it halfway through her salad, Calli glanced over at Dee. "Would you really move here just for the clothes?"

"I'd really move here, but not for the clothes. What I've seen of this town I like it. It's scrappy. Life kicks it in the teeth, but it comes back fighting." Dee quirked a brow at Calli. "You should be able to relate. You're scrappy, too."

"Scrappy?" By the tone of her voice, Calli guessed she meant it as a compliment, but it sort of stung. Sure she was strong, but she wanted to be seen as more than that.

"Either way, I could see myself living here. I know you could, despite the snow."

"Well sure I could. It's a gorgeous area and there's just so much land." Calli let her gaze drift toward the wall, beyond which she knew was a fantastic view of the mountains. The extended winter would be a bitter price to pay, but she'd been in love since they had crossed the mountain pass into the valley.

"I suppose with the right person, the winter wouldn't seem so bad."
*~*
Hope you enjoyed it!  Click on the Tuesday Tales badge to see more excellent entries!!