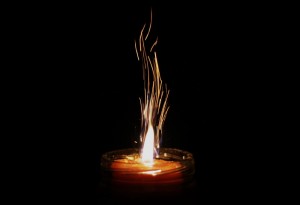 The prompt this week was Funny. Of course, considering the MC's in this piece are in the midst of a dramatic reveal…Funny was an interesting challenge to fit in, but I did it 😉
Remember, this is a meme with many contributing authors, so make sure to click the link at the bottom of the image to take you to see more!
Anyhow, as always this is un-edited mostly, so forgive any errors. :
"This had better not be a joke. Because if it is, it's not in the least bit funny." Hot prickles of anger rushed up my chest to my cheeks. If my face wasn't red before, it sure was now. "Tell me the truth, Father. What happened?"

"As the last natural born dragon, you already know the answer to that." Jdyn sat on the ground near my feet. Fingers twined together, he flipped his hands and stretched his back, his entire form growing several inches with the action. More scales began to appear beneath his thinning human flesh.

"But I'm not dragon. Not entirely."

"No. You're unique."

"You mean I was."

"You still are." He frowned. "They didn't clone you. You are still the only natural born of your kind, you are still the only one just like you. For the others they…"

"What, father?"

His nose twitched, his lip curled. "Understand that I am paraphrasing, Jyoti. As Laewyn put it – they perfected the mix with the help of you. Griffin blood only helped make it all hold together, as a natural hybrid itself."

My stomach churned and I wrinkled my nose. "Laewyn always had the greatest contempt for what I am. For what you created with the help of my weak mother."

"You mother lay with dragons. She was far from weak."

I joined his chuckle and dropped next to him with a heavy sigh. "And this is why Alatus fights now. How he has gathered so many close. The hybrids can't properly transform. How old is the oldest?"

"Two hundred years."

"When a dragon doesn't return to form for that long, it looks suspicious. I would say I'm surprised Alatus hadn't noticed sooner, but he as always rather self-centered." I studied the lines on my hand. "So he has raised the ire of the masses. For the flock of hybrids you brought to our people."

"I believe all will see in time that there was no choice. It was this, or we die off completely. The last born true dragon is almost a thousand years old now." He sighed, a hand that now revealed claws folded over hers. "I wanted our race to live. Even if it meant by carrying on our line through hybrids. Many agreed, they were the sires."

"Kryztalia sheltered them, didn't they?"

"Not all of them. But it was a better location to live. The weather and land was more vibrant and green than most of our other cities. At the time of the attack, there were five hybrids restoring their energy there."

I curled my hand over his. "Alatus will attack the Terran plane, because that it where most of the hybrids live and thrive."

"Yes."
*~*
Hope you enjoyed it!  Click on the Tuesday Tales badge to see more excellent entries!!

*~*