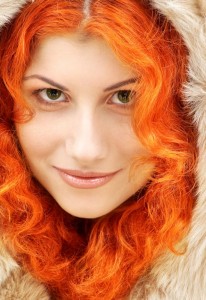 Welcome back to Tuesday Tales!  This weeks prompt is to be inspired by Hug.
I've gone back to Kat's story (Still w/ the temporary title of Independent Brake).  In this scene we've skipped ahead quite a ways from the last scene in which she first meets Patrick Warner and suggests a liaison.  This is six months later and while they have been having their fun, they've also formed a good friendship and she's just suggested which of the new tellers he should hook up with. Her other good friend, Delphine, wants to make sure her head is on straight.
But, unfortunately, one cannot live in a proper society the way Kat has for long without some consequences…and they're about to come forth:
"I'll never get used to that." Delphine gathered Kat's reports together. "You really don't care that you are setting him on a new conquest?"

"He is my friend. If we stop that aspect of our relationship for a short time or a long one, that won't change." Kat shrugged. "Nothing to be jealous of."

"Just making sure you're still in your right mind. I don't want you falling in love with the man out of turn." Delphie nudged her. "Or worse, setting your sights on something like marriage."

"I wouldn't dream of it, Delphie." Kat winked and returned to her work. She had to admit that she was surprised that even now she felt no spark of jealousy that Patrick flirted with Pearl. Then again, that was probably well-suited to her situation.

Kat tuned out the interaction several windows down and went about her business. When Patrick left a short while later, she offered him a parting wave. The rest of the afternoon passed quick enough, and she was on her way home after a parting hug to Delphine.

As she approached the boarding house, her good mood began to fail. For standing outside was Miss Crumbly, and what Kat was convinced was her own trunk and satchel. Her heart rate picked up, and she jogged the final steps to the door. "Miss Crumbly."

"I don't ask much of my boarders, Miss Wells." Crumbly's Irish accent grew thick in hier fit of temper. "But I won't have women such as yourself sullying the good name of my boarding house."

"Sullying? Miss Crumbly!" Katherine stepped closer. "What have I done?"

"The way you come and go at all hours of the night and day. You've taken up with that rake, Patrick Warner. I have heard the gossip and talk of the unseemly ways you're carrying on." She lifted her chin. "I won't have my boarding house associated with such things. I gave you fair warning last week when you returned before church and dared to attend services right after. You should be ashamed."

"I'm not ashamed." Despite her terror at not having a place to live, Kat refused to give Crumbly the pleasure of seeing her tears. If nothing else, she was honest about not being ashamed. "I have no designs to marry, but I also have no wish to be a boring old spinster such as yourself. I'm proud of my life."

"Then be proud of it elsewhere." Crumbly turned on her heel and slammed the door behind her.

Kat wanted nothing more than to collapse right there, but she knew nosey girls were peeking out of the curtains. So instead she grabbed the handle of her trunk and her satchel, and started down the street.

Once she was far enough away to avoid being seen, she hailed a cab. Without anywhere else to go, she gave them Patrick's address. The red hot heat of embarrassment flamed her cheeks, but she still didn't cry.

The whole ride there, she stayed crouched down in the seat. They city passed in a dimming tableau of normality. When the carriage slowed, she sat up straight as possible, and tried to push aside her embarrassment.

She accepted the driver's help out of the cab and strolled up the walk to the door. Before the driver had caught up to her, she knocked on the door, and forced a smile as the butler opened the door. "Hello, Loren. I know I'm not expected. Might Mr. Warner be home? I'm afraid I have a favor to ask."

"Mr. Warner is out, but has left express word that the Misses Wells and Finney are to be let in at any time." Loren smiled and held open the door. When the driver appeared with her trunk, to Loren's credit, he didn't' even raise a brow. "Leave the trunk there, I'll take care of it."

Kat paid the driver, but said nothing else until he was gone, or even after.

"Would you care for tea, Miss Wells?" Loren took her elbow to guide her toward the kitchen. "While you drink, I could have Tillie draw you a bath."

"Oh. That sounds lovely." Kat was more than relieved Patrick had been kind enough to leave word that she and Delphie were welcome at any time. If nothing else, it eased her nerves some to know she'd been welcomed.

Without another word, Loren had her settled in a chair in the parlor, a steaming cup of tea in her hands. Though he'd disappeared from view, she could hear him giving orders to Tillie and also to Constance, the cook Kat had found for him.

Kat relaxed more, and smiled. While in most proper households the staff were to be unheard, silent, like magical creatures that did their duty with no one in proper society the wiser to their presence; Patrick had a different view. She imagined his loneliness aided in his tendency to treat his staff a mere level below family. He'd once said if he didn't have to pay them, even that level below would be ignored in favor of treating them as equals.

Loren appeared in the doorway again. After a low bow, he gestured to the stairs. "Your supper will be ready after your bath. I've put your things in your usual room."

"Thank you, Loren. That's more than you needed to do. I'm afraid I'm just still in shock." She rose to follow him, and fell into step beside him on the steps. "Miss Crumbly has decided she doesn't care to have a woman of my ilk in her establishment any longer."

"Your ilk? Miss Wells, you are of the highest class of people."

"Ah yes, but I consort with Patrick, and rumors of my deviancy have reached her crotchety old ears."

"Then it would seem that she does not understand kindness and decency are above all." Loren held open the door to the washroom. "If Mr. Warner arrives before you've completed your bath, I will let him know you're here."

"Thank you." Kat waited until the door closed before letting go of the façade. Her legs wobbled and she sank to the floor, the first tear falling. Where would she go now? Crumbly might be a bitter old woman, but she had a reach quite wide when it came to spreading word. No other boarding house would take her. While she certainly could afford to live in a hotel, it would drain her savings faster than she could replenish it.

What was it Patrick had said?  'Regret and loss are different things; but pain is pain'. She had no regrets, but the loss of a stable roof over her head was a heavy blow. While she didn't fear the ruin of her reputation, she did worry about having to move on if she couldn't find suitable lodging.

Only a handful of tears had fallen, so Kat wiped them away. Crumbly still didn't deserve her tears, and Kat would make do. One way or another she'd be fine, just as she had been when she'd left Dominion Falls.

Back then, it had been with the simple help of Cole Mitchell. Now she had true friends. Ones that would help her out of whatever trouble she got herself into. One way or another, she had no doubt of that.

Comforted by her own train of thought, she dragged herself to her feet and stripped down for the tub. The warm water soothed away the last trembling doubts, and she closed her eyes with a deep sigh.

First she'd enjoy the soak, then supper, and then perhaps Patrick's company. For now, the soak took her full attention. The scrumptious luxury of a midweek bath for no reason other than to relax, was a pleasure she'd been denied for so long. She wasn't one to turn down such a treat.

The water had begun to cool around her, and she'd started contemplating getting out when the door clicked open. She smiled, not bothering to open her eyes. "Patrick."

"Kat. What an unexpected pleasure it is to find you here, although Loren informs me, it isn't a pleasure call." He tapped her forehead until she opened her eyes. "Crumbly finally got up the nerve to confront you, eh?"

"Just shy of calling me a whore, but said she wouldn't allow a woman such as myself to be associated with her upstanding establishment."

"Took her long enough. We've been at it, how long now?"

"Six months, I believe." She turned and rose. When Patrick held up a towel, she stepped out of the tub and into the enveloping warmth easily. "Unfortunately, my biggest concern now is where I will find lodging next. Crumbly might be an old biddy, but her gossipy tongue reaches far."

"You should stay here."

Kat's fingers went so numb, the towel fell from her fingers before she could finish drying off. "What?"

"I have the room, you have the need. It wouldn't matter what people said, you'd not lose the roof over your head." He leaned against the wall.

"You can't be serious." She scrambled to gather the towel to finish drying off. "It's bad enough we are friends that still enjoy the pleasure of each other, it's too close to crossing a line. If I were to live here—well, it just wouldn't work."

"I think we've established we aren't crossing that line."

Kat pursed her lips and tossed her robe over her shoulders before she dared approach him. "I don't think it's a smart idea."

"You should at least think it over."

She didn't want to admit how tempting his offer was, so she only shrugged. "I don't know. However, I would like to stay here for a few days while I look for a new place."

"I'll have you convinced by morning."

"I don't think so."

"I do."
*~*
Hope you enjoyed it!  Click on the Tuesday Tales badge to see more excellent entries!!