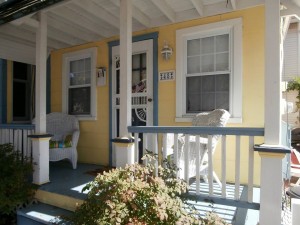 Welcome back to Tuesday Tales!  This weeks prompt is to be inspired by this picture.
Goodness I'm running behind this week, and I'm sorry. Life was rather up and down and all around…and a sick kid at home today wasn't very inspirational to writing. Anyhow…my prompt is rather inspired by this picture as I'm still in Kat's story and a historical western would not have a mailbox or an electric lightbulb…I'm sort of bare-bones on the details…but anyhow. After a couple of months back in Dominion Falls, Kat has spent her time having fun with Cole, but as that devolves from pure sex into friendship, she has rather upped her pursuit of the older Norman…but today he has a surprise for her:
They hadn't gone quite a quarter of a mile before the small homestead came into view. She remembered the homestead being half-finished, devoid of life, before she'd left Dominion Falls. She couldn't even remember who'd been building it, but she had noticed when she moved back that it had come to life, although it still seemed to be without an occupant.

Someone had finished the home finally, and painted it a cheery yellow. Though the homestead was empty, chairs perched on the small porch, just waiting for occupants.

Much to Kat's surprise, Norman slowed to a stop in front of the small home.

"Norman?"

"I was buildin' it for Betsy, then she up and died."

She gasped and eyed the house. "I'd forgotten it was yours. You  left it to rot after she passed. When I left there was no porch or windows. Did someone buy it?"

"Nah. Lots of promises I didn't keep. Few years ago I figured I'd finish one promise and fixed it up real nice. Thought I might sell it, but ain't been able to let it go."

"Understandable. I'm sure Elizabeth would have loved it. I remember she wore yellow all the time."

"Was her favorite color. But she's gone now. It's time to let go, I s'pose."

"Only you can know if it's time."

"Thought maybe you'd wanna live here so's you can get outta Cora's place, I mean."

"What?" Kat dropped her hand from his arm and took a step back.

"I'd rent it to ya, if ya want. If not, I'll probably sell it."

"I couldn't live in Betsy's house. It's a lovely gesture, and I appreciate the kindness, but it wouldn't be right, me living there what with you ready to move on…"

"I reckon I am. Been nine years, after all."
*~*
Hope you enjoyed it!  Click on the Tuesday Tales badge to see more excellent entries!!

*~*