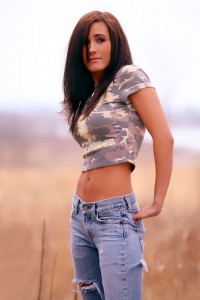 Welcome back to Tuesday Tales!  This weeks prompt is Old.
Well well well it's been a long time since I have played this game!  I've had a rough start to my year (let's not talk about how far behind I am on my writing goals).  BUT, in the past couple of weeks I've really begun to push myself back into working. With edits in on book one of my Tribe series, I decided to get a kick start on book 4, The Raven before I really have to buckle down for the next in my Lake Point series.
So here we are with my favorite Shifter native Tribesmen, Nirvelli "Velli" Misu and Kane (no last name).  As a refresher, Velli's been to hell and back but in this fourth book she's sort of actually found happiness. Kane is a 300+ years old Shifter with Healing magic. The bird they are referring to is an ancient Raven, one of the last of his kind on this earth. In some Native mythologies the Raven is known as a bringer of magic. He has sought out Velli for reasons unknown to her, although she's begun to speculate. She didn't come to the sanctuary to find out, she came to help out a friend – unfortunately the friend's sanctuary is where this bird lives.
Is that clear as mud? lol. Sorry, trying to get you somewhat caught up before I throw you to the ~ahem~ Wolves:
"I don't think I get what you're saying." Kane paced the length of the room. On the bed Velli glared at him deeper with every step. "What do you mean?"

"If I knew I wouldn't be asking you now would I?"

"You know that isn't what I meant, smartass."

"All I did was ask why a Raven's feathers would be turning silver." She pushed to standing. By the time he'd made another circuit of the room she stood in front of him to block his path. "I thought they were gray at first, but today I got a better look and I'd swear they were silver."

"It's a Raven, Raven feathers are black."

"Duh."

He growled when she rolled her eyes. He didn't like what she was telling him at all. Whatever it mean, he was sure it wasn't good, and he was triple sure he didn't want her involved in whatever it was. "Asking you ignore it is pretty pointless, isn't it?"

"Not entirely." She set her hands on his chest. "I haven't said a word to the bird. I'm pretty sure he wanted me to see it this last time, so I kept my mouth shut. I don't know what it means, and I won't say a word until I have a better idea."

"But asking you to forget and move onto something else?"

She shrugged.

"That's what I thought. It's pointless."

"I think something's wrong. While I don't trust him to lead me down that path himself, I want to know what's going on. I'm too curious to let it go."

"You're curiosity is a dangerous thing, you know."

"I know." She grinned as she met his gaze. "For all we know it's a style choice and he was looking for a fashion critique."

"You really think we're that lucky?" He chuckled at her answering shrug. "If you were to give him a fashion critique what would it be?"

"He's gone far too subtle with it." She practically hopped with her enthusiasm over the silly subject. "The silver is too hidden to be glimpsed easily. At least one feather should be visible enough to make us seek out the rest."

He frowned, even though she said it in jest. "Why wouldn't he just mask them from you? He sure has the ability."

"What if he doesn't? What if it's an illness?" The giddiness of the moment passed as her features lost their spark of joy. "What if that's why he wanted me?"

"He's an ancient Spirit. I don't think illness is likely."

She sighed and sank onto the bed. "I sort of like the old bird."

"That doesn't mean you need to get sucked into whatever ploy he's scheming." He sat on the edge of the bed. "Just leave it be, would you? Do what we came here for."

"Sorry." She sank down next to him. "I know you still don't trust him, and I don't trust him completely either."

"Then drop it. I'd rather us not be stuck here any longer than necessary." He draped an arm around her shoulder and pulled her close. His tension eased as she snuggled closer. "I also like having you happy, and most of all, safe."

"Blah blah blah." The way she wrapped her arms tighter around him didn't match her droll tone. "You're such a sap in your old age."

"You hate that you like it."

"You don't know me."

"Oh, but I do. Which is why I also know you haven't dropped the subject. You're placating me with your nearness."

"I just want to call Noelle and check her grandmother's journals."

"Then will you let it go?" He didn't like how she'd managed to get wrapped up with the bird. Even though he trusted her to be smart and not get wrapped up in any sort of deal with the bird, he didn't like where this was going at all.

"Depends on what they say."

"Vels."

Rather than answer, she moved fast enough to surprise him. In a quick minute she straddled him. Every nerve in his body came alive at her simple, possessive touch.

He groaned and gripped her hips. "Vels. You're changing the subject."

Her lips brushed along his ear. "You're complaining?"

"I should, but fuck no I'm not."

She squealed when he grabbed her around the waist and spun her fast until he had her pinned hard against the bed. With a husky chuckle she arched into him. "You are such a man."

"You never complained before."

"And I'm not now. Come here."
*~*
Hope you enjoyed it!  Click on the Tuesday Tales badge to see more excellent entries!!