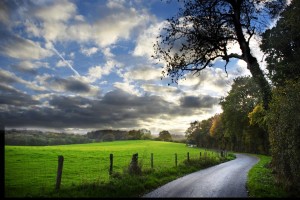 The prompt this week is this picture prompt.
Well, this is much much later in the story. We are off the reservation now and on Kane's land in Virginia where he is with his charge, Lily–and Velli's best friend, the man she was arranged to be married to (and did) on the reservation.
Velli is…well, not there.  So much has happened that you all missed, but needless to say, Kane is searching for her.
As always this is un-edited mostly, so forgive any errors:
"You were gone for a while." Reed's voice echoed through the trees on Kane's right.  The man wasn't in sight, but Kane guessed he was farther than the voice indicated. A touch of magic could do great things when used right.

Kane finished pulling on the pants he'd left in a cubby hole at the end of the lane that led to his driveway. To the left was a rolling open field that led into the foothills.  It was bordered with a useless barbed wire fence due to the wolf rumors in the area.

To the right was his land. The woods between his home and civilization lined the lane so thick, his driveway was almost completely hidden down toward the end of it. He loved the privacy it afforded. Especially since the owner of the land beyond the fence was one of those survivalists that had decided to live off the land in preparation of the inevitable apocalypse. The man kept to himself and as long as Kane stayed off his land, he wasn't dinner for the freak.

"Any luck?" Reed's question was pointless.  If luck had been on Kane's side Velli would be with him, or he wouldn't be home.

Still, Kane had begrudgingly started to like the guy, so he allowed himself to respond with only a moderate amount of sarcasm. "Yeah. She's in my pocket. Oh wait, until I put my pants on I didn't have one."

"Classy. Just tell me what happened."

"The Wolf took me west. Every time I tried to head north back to Canada, he pulled me west. We ended up in Colorado before whatever connection he felt disappeared again." Kane tugged on his boots and started down the lane toward his driveway. "Her Wolf is dying. We keep losing the bond."
*~*
Hope you enjoyed it!  Click on the Tuesday Tales badge to see more excellent entries!!

*~*