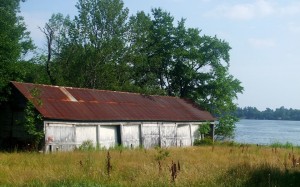 Welcome back to Tuesday Tales!
Another fabulous week has passed. Unfortunately for you all, that means Heartstrings & Hockey Pucks is done and ready for my editor. You'll have to wait until February to see more of the sexy Cage & wonderful Penny.
This weeks prompt is to be inspired by the word Picture on the left.
As always with a picture prompt we are limited to a mere 300 words, but luckily this works into my St. Patrick's Day story (and first F/F) – Luck of the Cowgirl.  For those that remember Stalled Independence, Calliope "Calli" Ryley is the sister of Clay Ryley. She's been a bit unlucky in love, and that's what landed her in New York living with her brother. The woman that she's being introduced to…well, you'll have to wait to meet her…(Oh, and Hank is the Hero of my upcoming Thanksgiving story, A Thorough Thanksgiving…in which the H/h are in their late 40's 😀 )
After a good long ride on the Neeley property, Calli once again found herself at her favorite spot. There was something about the clearing near the pond that held an old barn that just gave her a sense of peace. Even during the winter she'd brought her horse, Calamity, out here to relax.

In recent weeks, after almost nine months of taking things slow, her brother Clay and his girl Regan had started ramping up the romance again. While she was happy for him, she didn't want to be around all the lovey dovey crap. Her last attempt at a relationship had been an unmitigated disaster from which she'd emerged without anything. Hell, that disaster was why she was in the god-forsaken freezer of hell that was New York.

No, her first real winter outside of South Carolina had not been her friend. Still, spring was in the air, and she was more than happy to welcome it. Unfortunately, approaching hoof beats indicated her solitude wouldn't last long. So, she plastered on everyone's favorite smile and turned toward the path.

A large Stetson ducked under the trees as her boss and friend, Hank Neeley rode into the clearing. On his tail, bumbling along on the most docile horse on the farm, sat a woman clearly uncomfortable with her current status on horseback. Oh goody, an untrained rider.

Hank grinned as he hopped down. "Hey there, Calli. Thought I might find you out here. I wanted to introduce you to our new office manager. She'll be taking over the rest of my duties over the next few months."

"This is who you hired?" Calli quirked a brow as the brunette tried to alight from her saddle. Without even thinking about what she was doing, Calli turned her head slightly to admire the woman's tight ass. "Looks like she's never ridden a horse before."
*~*
Hope you enjoyed it!  Click on the Tuesday Tales badge to see more excellent entries!!

*~*