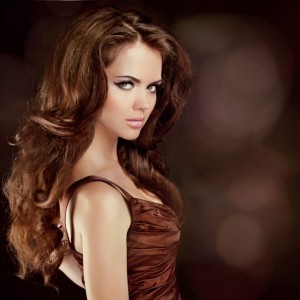 Welcome back to Tuesday Tales!  This weeks prompt is Random.
Time to move onto my Labor Day story.  Meet Kendall and Levi from my upcoming release, Love for Hire.  She's a food truck owner by day with a secret…by night she's a high paid escort in the nearby city of Rochester. Levi is his dad's legacy that's leaving the family business, but his family doesn't know it yet.  He's hired Kendall (whose escort name is Bryn) to escort him to a company awards dinner:
Kendall watched the city pass by the town car window. Nerves tangled in her stomach until she needed to sip at some soda water. Tonight's appointment hadn't been on her schedule, but her friend and partner in crime, Shea, had ended up with food poisoning and asked Kendall to stand in.

While Kendall was happy for some extra cash, and an excuse to get dolled up, she hated knowing little about her client. Lucky for her he'd agreed to meet her half an hour early.

The car pulled in front of the hotel right on time. She smiled as the driver came around and opened the door for her. "Thank you, Devon. I'll need thirty minutes."

"I'll be here, Bryn." Devon only knew her working name. Everyone connected with this job only knew her fake name. She was careful to never cross lives. "Do you need anything else in the car when I return?"

"No, we're just going a few miles. I'm sure Mr. Brier can wait that long for a drink." She dipped her head in a nod and headed into the lobby. Even though this appointment was last minute, she had insisted on her usual order of business. She always met her clients before the event to ensure the rules and expectations were clearly laid out.

Such things weren't necessary with her regulars, but new clients always received the same treatment, and she wouldn't change for a last minute hiccup. No matter how prepared Shea thought she'd made her.

Kendall glanced through the lobby, though she didn't expect to see him there. She went straight for the bar, and scanned the room for the man she was supposed to meet. Shea had sent him a merlot colored tie from their collection, and Kendall had swiped Shea's silver shawl, which were both Shea's usual indicators.

They bought the ties together so they'd always know their clients. It was far better than walking up to a random stranger and asking if they'd paid a couple of grand for a date. Less illegal, too.

At the bar one gentleman stood out, mostly because his eyes were on the door—and consequently her. She held her breath, surprised at the shocking attractiveness of the man in the merlot tie.  She was used to older gentlemen, arrangements with a man closer to her age was less common, and this one was eye candy and then some. Rather than give into the immediate physical reaction she had to him, she shifted the shawl on her arm and started his direction.

He rose and after a tug to his lapels to straighten absolutely nothing out, but the move certainly called her attention to his strong hands, he held one of them out. "Bryn I assume?"

She almost corrected him and offered her real name, but manged to bit her tongue and nod instead. Once she gathered her wits about her, she smiled. "Levi, thank you for meeting me early. Since Priya's sudden illness made this last minute."

"It's fine." His rich voice coasted along her nerves like a teasing touch. "Priya explained you could be trusted as well. Since she came so highly recommended, I assumed the same for you."

She could curse every inch of her reaction to him, and Shea for falling ill, and the idiotic chef that gave Shea food poisoning. This date could be trouble if she let it. Lucky for her, she was skilled at not letting it. "Then let's sit and go over the details. My car will be back in about twenty minutes."

He gestured to the chair beside him and called over the bartender. After he'd ordered her a very lovely Shiraz, he turned to give her his full attention. "I'll let you take the lead. This is a first for me."

"Then you're much calmer than most men are first time around." She met his gaze evenly, and put the strength of her routine behind herself. Attraction or not, she had a job to do, and she would do it. Never once in the past five years had she let an attraction affect her ability to keep things business-like, or go past what she was hired for. "First things first, will be payment."

"I have the funds with me."

"We'll make the exchange in the car. Not after the date, before. It gets that bit of uncomfortableness out of the way."

"Makes sense."

"Of course, I'm sure Priya made it perfectly clear there is no sex."

His eyes scanned her body, and his brows twitched briefly, but he nodded. "Yes. That isn't what this is about anyway."

She smirked when he finally lifted his gaze back to hers again. "Just remember that. Depending on what your needs are this evening, we'll determine what is allowed."

"You're here to keep my mom off my back about my lack of a girlfriend. Also to distract my father. I'm telling him tomorrow I'm leaving our company, so I thought bringing a pretty girl would give him something to talk about besides my future aspirations after my award tonight."

"I'm very good at distraction." She chuckled. "Good, then I can say that affectionate touches are allowed to keep your mother convinced and your father intrigued."

"Sounds about right." He smiled and chuckled as well. "As far as dad goes I think just your presence is going to be plenty of distraction. You are stunning, and he never misses a moment to ogle a pretty girl."

"I'm familiar with the type." More than, actually. She took a sip of her wine and settled back in her seat. "Now to satisfy your mother, we should know a little about each other."

"Or what you put forward in this job."

"Touché." She lifted her glass to his smarts. Most men were too busy enjoying the show to remember or recognize how many lies she put forth, right down to her name. "Let's start with some basics. Tell me a little about yourself, don't worry I have a stellar memory."

"Born and raised in Rochester. My dad has been in advertising as long as I can remember. He started at the bottom and climbed right up to the top. The firm is his, and I'm in line to become CFO in five years when Lyle Bing retires."

"Impressive." As many lies as she lived, she was truly impressed by this. "But you don't want it?"

"I thought I did a few years ago." He shrugged. "Things change, but they don't need to know about that right now."

"Of course not."

"What else do you need to know?"

"Everything I'd need to know if we'd been dating a couple of weeks. Surface details from favorite color to favorite vacation spot. Nothing too deep, you don't seem the type to get too deep too fast."

"I'm not. I like to take it slow."

Shit, the man would seduce her with just his wit and voice if she wasn't careful. Thank the heavens she was always careful.
*~*
Hope you enjoyed it!  Click on the Tuesday Tales badge to see more excellent entries!!