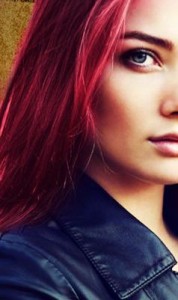 Welcome back to Tuesday Tales!  This weeks prompt is Ring.
Back to Stars, Stripes & Motorbikes.  After an encounter that had Autumn pushing Linc away, he took a step back. A few days later, he's having lunch with Calli (sister of the hero in Stalled Independence, and whose own book, Luck of the Cowgirl is due out in March):
Linc tried his best to ignore the stare of the woman across from him, but she was relentless. After he'd finished his food and pushed aside his plate, he gazed out the window of the diner. The blonde continued her silent, intense vigil. He sighed. "What is it, Calli?"

"So what are you doing here? I mean, it's been a few weeks and you're not showing any sign of moving. So what is it?"

"Go ahead, ask the easy questions." He chuckled and leaned his forearms on the table. "I don't know, Calli. I needed a break from what I was doing."

"And then came here and did it anyway. Clay told me you were helping out Hailey. You want to try again?"

"I really don't know." He rubbed his hands over his hair. "I had to move on, go somewhere else. I thought maybe I'd find somewhere along the way."

"Somewhere to what?"

"I don't fucking know."

"So you haven't found it yet." She almost sounded disappointed.

"I don't know."

"Oh my gawd, stop saying that."

"Well, I don't." He laughed and ducked the fry she threw his direction. "I don't want to disappoint my parents, but I just don't think what I'm looking for is back home."

"I'm sure Sally Dawson is so disappointed." Calli's mention of his long-ago ex didn't help his restless mood. They'd dated in high school, but he'd broken up with her senior year after he signed up for the Army. He couldn't count the number of 'I'll wait for you' letters he got during his whole time in service.

"Boy is she ever." Linc shook his head and leaned back. He draped his arms across the back of the booth. "I didn't even try to give her any hope when I got home. No dates, no phone calls. That girl is crazy-persistent."

"You've got the crazy part right." Calli twirled a thumb near her temple and rolled her eyes around in circles, sticking her tongue out to elaborate her point.

Linc snorted. "Nice."

"Am I wrong?"

"I wish I could say you were."

"Trust me, that girl is nuts. I was on the receiving end of her wrath because I dared to be friends with you and joke around. Good thing I don't pay much attention to smear campaigns, and I had my own problems at the time."

"If I'd known I would have put a stop to it."

"Pfft." Calli waved off his comment. "It's the past, and I'm not worried about it any longer. I mean, can you believe that was a decade ago?"

"Don't say that." Linc groaned. "You make me feel old."

She leaned in and whispered, "A decade. Ten full years."

"You're an ass."

"I know." She giggled. Once she'd straightened, she kicked his shin until he met her gaze. "So what's up with Autumn?"

"Nothing."

Whether he'd said it too quick, or she simply didn't believe him, he couldn't be sure. Either way, she pursed her lips. "Liar. What's going on? You haven't been over there in days."

"That's because nothing is going on. She's not interested."

"Bull crap. That doesn't ring true."

He raised his brows. "She accused me of insinuating myself into her life because I was trying to help out. She wants nothing to do with a soldier, retired or not."

"That's because Grady—"

"Don't you dare tell me!" He'd sounded harsh enough to make her eyes widen. He fidgeted in his seat. "Sorry. She doesn't want to tell me and I'm not going to sneak around to find out what happened."

"Oh, Linc. You're hopeless. You like her."

"Sure I do.  She's sexy as hell, she's funny, she knows her way around a garage."

"Pig."

"What? A girl grease monkey is hot." He chuckled. "Let's just say what little I know about her, I like. She never let me in enough to know if I could really like her more."

"So? Go for it."

"She doesn't want me to. When she wasn't outright protesting, I was more than willing. I asked her out probably ten times." He shook his head, remembering their last encounter. The suggestion he was forcing himself in where he wasn't welcome was enough to make him take a step back. "Whatever happened to her, she isn't ready. I want to date her, not be her counselor."

"You're just giving up?" Her lower lip stuck out in an adorable pout. "What a shame. If Dee had done that with me…well, I'd be a lot more lonely."

"I'm not lonely. I have a crazy, loony friend right here in front of me, a more sane one back at the shop. Who knows, maybe I'll get back on the bike and head out west again."

"You want to just pack up and leave again? Would that make you happy?"

"Don't kick me for saying it again, but I don't know." He grunted when she kicked him anyway. "Stop that."

"Now you're just being a smartass. What about settling down? A family?"

"I guess I'll find those things when I'm ready for them." Truthfully, he thought he'd found a good place to settle down. He wasn't so sure he was ready to take off again.

"Hm." The arrival of their shakes interrupted Calli's suspicious hum.

Line dove into his shake to avoid further interrogation. Much to his chagrin, she didn't let him go so easy.

"So you don't like it here, then?"

"No, I do." He played with his straw. "You know, you're worse than my mom."

"I am not. She'd be relentless." She flushed under his pointed glance. "I'm your friend, and I like it when you're happy. I like it better when you're nearby. You were never meant for Camden anyway."

"And Lake Point is better, how? It's still a small town where everyone knows everyone."

"It just is. You know it, too."

He lifted his glass in salute. "So you have a point. It is. Doesn't mean I'll stay."

"Doesn't mean you'll leave, either."

"Also true."
*~*
Hope you enjoyed it!  Click on the Tuesday Tales badge to see more excellent entries!!