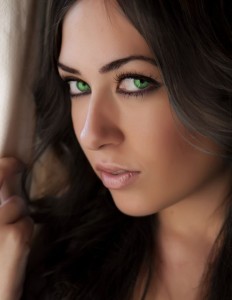 Welcome back to Tuesday Tales!  This weeks prompt is Satin.
Last week I introduced you to my historical paranormal (with Werewolves!), Natural Selection. Honestly, I am in the midst of trying to write 100k in less than a month to have my historical western series next two books ready to submit by my anniversary of publication…so I was just going to give you that, but I realized I can't share anything from that book without ruining many surprises I have in store in Dominion Falls.
So, this week we're back with Dell, my Werewolf in 1882.  The stranger he found on the bank is a Werewolf as well, he's all but convinced of that fact…but even with her increased strength and healing, her time in the cold waters of the river left her down for the count. will she wake up, and what's her name? Where is she from?:
Dell sat silent on the bed, his feet propped on the frame, his arms balanced on his knees. In the bed against the opposite wall lay the strange woman he'd found at the edge of the river. They still didn't know where she'd come from or how long she'd been in the water, but it was long enough to take down a Were and make her ill for three days.

On the other side of the cabin, Olive worked over the stove, making a huge breakfast for him, and probably some extra on the off chance the woman woke up. True to his word, Dell hadn't left Olive's cabin since they'd brought her there. Pure instinct insisted he be there when she woke.

"Dell, come." Olive snapped and pointed to his plate. "Sit. Eat."

If Olive hadn't been like a second mother to him all his life he might have snapped at her for treating him like a pet. As it was, he only grumbled under his breath and went to the table.

"You don't ever do good trapped inside, boy. You should go out and run. She ain't woken up yet." Olive dropped more eggs on his plate as he shoveled them into his mouth. "I was gonna run to the general store, but you could go for me."

"No. I'm going to be here." He scooped several more forkfuls of eggs in and downed his coffee fast enough to singe the roof of his mouth. "I'll clean up. You go."

She sighed and untied her apron. "Suit yourself. You're gonna make yourself crazy the way you're going."

"Pa thinks I'm already there." Dell grinned at her as he poured more coffee. "I'll be fine. She's going to wake up soon. I know it. Her fever broke last night."

"All right." She gripped his chin and smirked. "Behave."

"Yes ma'am." He saluted on his way back to the table.

Once the door closed, he scarfed down the rest of his food and rushed through scraping his plate and washing all the dishes.  He'd just started a fresh pot of coffee when he heard a rustling from the bed.

He dared a peek and saw her slow blinking stare at the ceiling.

The stranger's nose twitched, and he knew she'd already scented him. Still, she didn't freak out or scream, just lay there. After a few minutes she moved again, her hands emerging from the covers to touch the chemise Olive had put on her.  Her delicate fingers trailed along the satin ribbon edging, then dropped back to the bed.

Part of him wanted to run over and drag her from the bed to find her story. Luckily he was in human form, so the logical part of him won out, for now. He pulled out the pan he'd just put away and grabbed the basket of eggs.

While she continued to make slow work of coming to life, he cooked up as many eggs as were left in Olive's egg basket, and grabbed the fresh loaf of bread off the shelf. The stranger had been unconscious for three days, and he didn't know how long before that it had been since she ate.

"What's your name," Dell spoke into the silence. Out of the corner of his eye he saw her stand, but she didn't answer him. He frowned, contemplating forcing it out of her with the alpha, but he wanted to save that. "Should I just call you girl, then?"

"Leilyn." Her voice was scratchy, raw.

Of course that's why she didn't speak at first, probably dehydrated. "Come and eat. You've been unconscious for a while, you must be starving."

Her bare feet were silent on the floor as she crossed the room, and she sat without question. Before he could say anything else, she grabbed the mug of water he'd set down and gulped it down.

He scrambled for the pitcher and set it down.

She looked from the pitcher to her mug and back. After a heavy sigh and a shrug, she set the mug aside and grabbed the pitcher, drinking straight from it with large, slurping gulps.  Once the pitcher was drained, she set it aside and wiped her mouth. "Sorry."

"Don't apologize, you must be thirsty. I'm Dell, by the way." He set down her plate and the bread. "Where are you from, Leilyn?"

Rather than answer, she shoveled the food in as fast as she'd chugged the water. With her plate cleaned of eggs she finally deigned to look his way.

Dell's breath caught in his throat at the intense green of her eyes unlike he'd seen before. Even among Were's the color seemed unnatural. "Where are you from?"

"Somewhere else." She reached for the bread, lowering her gaze again.

"Clearly."
*~*
Hope you enjoyed it!  Click on the Tuesday Tales badge to see more excellent entries!!