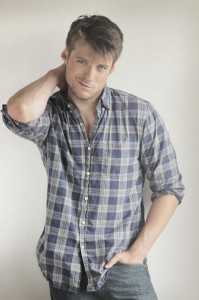 The prompt this week is Sweet.
I'm finally back to Deep Fried Sweethearts, my wonderful little Valentine's story.
Tag (age 21) was hired by Michaela (age 31) as her assistant manager. They both had little crushes on the other, and questioned their sanity working together…but it went really well. After a couple weeks a friendship formed, although Tag almost messed it up with a "crossed the line" flirty comment about being "hot for teacher." He made his apologies, but didn't get to say everything he wanted.  After the Hockey Game from some time ago, Tag takes his chance… 
The game had done everything Tag hoped it would, and more. Somehow, for one night, Kayla had relaxed, had fun, and even stooped to teasing him on multiple occasions. He couldn't remember a thing about the game, his mind filled with images of her.

The sweet curve of her ass when she'd jumped up to cheer on a score, or even better, a fight, had left him unable to stand on a few occasions for all the ideas it gave him. The way her smile lit up her whole face warmed his heart. For once he'd seen the way she was before her world changed. Whatever had changed it was more than just Gary.

Although if all the stories he'd heard about Gary were true, he couldn't blame her for being broken. Still, something in those gorgeous blue eyes echoed of a deeper pain.

A sharp whistle and the wave of her glove in his face shook him out of his reverie. "Owen, you in there?"

"Yeah, sorry. You were in there forever."

"I know. It's obscene. I was about to skip out of line and head into the men's room. I forgot that's the one reason I hate going to games. It's worse now that I'm old enough to drink, and just older in general."

"You're not old."

She snorted and zipped her coat, falling into step beside him on the walk back to his truck. "I'm ten years older than you. Trust me, I'm old."

"That's just a number. It doesn't mean anything. I don't know anyone that acts their age. Some behave like they're far younger, some like they're far older. Uncle Peter was fifteen years younger than Auntie-M. He still died when I was only six." He shrugged. "Age doesn't mean anything. It's how we act that does."

"I didn't know you felt so strongly about that." Her voice was barely a whisper, he'd almost not heard it over the cheers and whistles of the fans returning to their cars.

"Well, I do." He glanced at her. "You never let me make my confession."

"Confessions are overrated."

"Too bad. I want you to hear it."

"That's the problem. Confession might be good for your soul. That doesn't mean it is for mine, or that I want to hear it." Her shoulders hunched until she couldn't see her features past the collar of her coat. "The last confession I heard ended my marriage, and pretty much my life at the time. I don't care for confessions."

"Hey." He caught her by the elbow and stopped her increasing pace. Once she'd finally turned to face him, he smiled. "This is nothing like that."

"Are you sure?"

"Pretty sure."

"If you're telling me you're quitting because I'm such a—"

"What? No." Tag pulled her closer and caught her other elbow so she had to face him. "I am not about to quit on you. I like my job, and I like you. Probably more than I should."

"I…What?" Whether she meant to or not, her hands wrapped around his forearms and held tight like she feared falling over.

"It's terrible, you're my boss. Kayla, I had a crush on you for years before you ever hired me. Getting to know you, the real you when you let me in. I don't think it's a crush any longer."

"This isn't nice." She whispered. Tears glimmered at the edge of her eyes. When she blinked, several shimmered on her long lashes. "Don't tease me like that."

"I'm not teasing." He released one of her elbows to brush aside a tear with his thumb. "That 'hot for teacher' line was crass and stupid. It also wasn't entirely true. Yeah, I'm hot for teacher, but I'm more impressed with who you are."

"You don't—you can't—I…" She took several deep breaths and her eyes fluttered closed. After a moment she let out a choked laugh. "I can't even form a sentence."

"You just did." The breath he'd been holding released when she laughed in reply. "I'm sorry. Maybe I shouldn't have—"

"Eve and I used to call you jail bait." In a good sign, she still hadn't released her grip on his arm, and she hadn't moved away. "I knew it was dangerous hiring you. I just didn't realize that it was dangerous because of more than your looks. I think you're a good guy. I honestly didn't believe those existed."

"I'm glad you see me that way. Is there a 'but' to that statement?"

"Let me count the ways." She took a deep breath, and started talking fast. "I'm ten years older, I'm seriously messed up, I don't trust anyone, not even my friends. I'm also not very good at relationships. Never was. Just because I was married means nothing, in fact it might have made me worse. And last, but not least, I am your boss and I can't get sued for sexual harassment, I have no money."

"Breathe, Kayla." He released her other elbow and wrapped his arms fully around her. "First off, I told you age doesn't matter. Second, I know you don't trust easy, and I know you're messed up. Third, no relationship is the same. Lastly, I am not going to sue you. If anything I was harassing you a little bit."

"So you were flirting with me? All this time?"

"You bet your sweet little ass I was."

"This could be a really huge mistake, Owen. I don't know that I can handle any more of those in my life." Her lips drew together in a small 'O' and she blew out a long breath.

"It could be, but how about this? It's not a relationship. We'll just take it a day at a time and see where it goes. If it doesn't work, it doesn't."

"I'm really messed up, so much more than you know. You've got so much ahead of you, you shouldn't be thinking about trying anything with someone so jaded."

"Maybe I like that you're jaded."

Her forehead puckered. "Then you're messed up."

"So we'll be messed up together." He was rewarded with the sweet sound of her laugh. With one finger hooked under her chin, he tilted her head up. "We'll try. All I ask is if you have a problem, tell me—and give me the benefit of the doubt."

"I'll promise to try."

"I'll take it for now." He bent toward her, close enough to hear her sharp intake of breath when he got close to her lips. A smile took over in the instant before he pulled her into a slow, soft kiss.

Her lips were soft and inviting, drawing him after only a moments hesitation. The sweet taste of cotton candy lingered, and he brushed his tongue across the seam of her lips. Her small gasp granted him the chance he wanted and he swept his tongue through her warm mouth.

The cold chill of the evening was replaced with growing warmth as her arms wrapped around him and she relaxed against his body. Her every response to his kiss was tentative, and he tried to keep himself in check, even as each simple brush of her tongue against his drove him crazy with need.

He retreated slowly from the sweet taste of cotton candy and strawberries that was her kiss and pressed his forehead to hers. "I've wanted to do that for a long time."

"The feeling's mutual."

"What else have you wanted to do?" Once again he was rewarded with the deep hues of a blush. "God, you're gorgeous when you blush."

"No, I'm not."

"Yes you are. Why do you think I try to make it happen so much?"

She bit her lips and shook her head.

"At least now I know I'm not the only one with fantasies."

 
*~*
Hope you enjoyed it!  Click on the Tuesday Tales badge to see more excellent entries!!

*~*