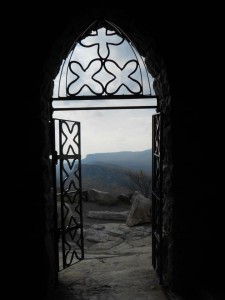 The prompt this week is a picture prompt and it was author's choice.  Soon as I saw this image I knew how to end the first chapter of this story. Hard to believe just a few weeks of Tuesday Tales has brought me almost 3000 words and one full chapter into a story that as yet remains untitled.
Remember, this is a meme with many contributing authors, so make sure to click the link at the bottom of the image to take you to see more!
Anyhow, as always this is un-edited mostly, so forgive any errors. :
Jdyne remained quiet. The thin human veneer he wore sagged into tired lines.  Silver-streaked gray hair quivered in the breeze as he leaned his hand on his knee.

I didn't know what else to say. My responsibility was clear, but to leave the life I'd formed, the family I'd grown attached to still weighed on me.  "Who will protect them?"

"Hm?" My father shook out of his reverie. "The humans? It won't get that far, if we handle it well."

"Alatus will not play by the rules."

"Very true."  A screech broke through the hum of wind, the phoenix appearing in a flash, bright red against the purple sky. It glided down to rest on Jdyne's shoulder. "What are you suggesting?"

"I don't know that I'm suggesting anything specific.  However, the elders should face that Alatus is likely to involve humans." When the phoenix bowed to me, I lifted a finger to run it along his forehead.  Licks of flame traveled along the lines of my hand like a caress.

"You will come with me to speak with them.  You are one of the best warriors and the best tactician we have. They will listen to your ideas."

I pursed my lips and dropped my hand, "What of Darren and the children?"

"They won't even know you're gone."  He turned his now bright silver eyes on me. "Come, child."

With a sigh, I set my hand on his and walked down the dune toward what had been the center of town. A wave of his arm brought a strong enough wind to sweep away the sand. Behind the dune sat a stone door frame, the door itself wrought like iron, but out of liquid silver. The doors already hung open, revealing the mountains of home.

I nodded and together we stepped through the gates home.
*~*
Hope you enjoyed it!  Click on the Tuesday Tales badge to see more excellent entries!!

*~*