Happy Independence Day to my American friends!  To everyone else…HIHI! 🙂
I was going to initially say June was a slow month for me…until I started gathering all of the images for the post and realized that…nope…I actually read quite a bit…so bear with me while I try to be concise!!
What I Read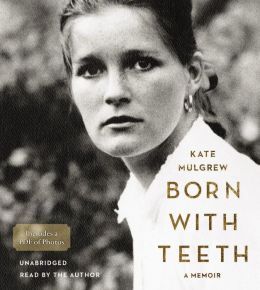 Born with Teeth – A Memoir (audiobook)

Autobiography of Kate Mulgrew read by the author.
Deeply fascinating and moving…I learned so much about Kate Mulgrew that I never knew before. I've only ever known her as Captain Janeway, but now there's so much more to her than I ever realized before.
Definitely worth a read…
Definitely worth listening to the audiobook even more. There is nothing like hearing an actress tell her story in her own words.  I've heard a rumor that she's planning to continue on with her memoir (this one concludes around season 5 of Voyager)…if she does, I'm all in.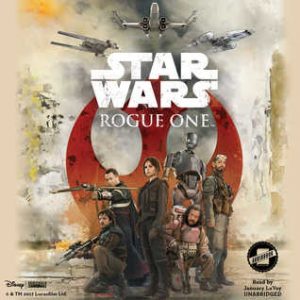 Star Wars: Rogue One (A junior novelization audiobook)

Grabbed this on impulse at the library because…it was there. I really enjoyed the movie and thought I'd enjoy this one. I was right.  The narrator was good and easy to listen to.
Despite being a "Junior" novelization, the story didn't feel lacking in any way, shape, or form. It covered all the key points of the movie, left nothing out, and added to the depth of the story in just the right places. I liked getting into the mind of some characters more than you do just seeing them on the screen.
Great movie, and a great book.
Ooof.
As soon as I saw Sarah Crossan's name on this one, I knew I had to try to get it…and I started reading it within hours of being approved. After all, I'd truly loved (despite all the wild feels) her book, One…and though I knew nothing about Brian Conaghan…I was more than happy to read another of Crossan's stories in poetry form.
I'm not sure what I expected out of this…but I didn't get it…I got something better. You're immediately thrown into the sort of mindset these two teenagers are in. Nicu is clearly foreign as his verses are all broken English and strange phrases.
The connection between the two starts slow, and builds into a snowball.
I couldn't put it down.
*Copy attained via netgalley. All opinions are my own.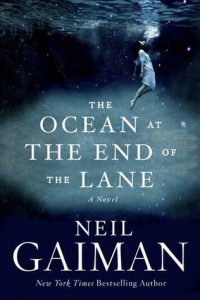 The Ocean at the End of the Lane
While at the library looking for something else to read…I did a search for quick reads. This one came up, the library had it, and I'd been wanting to try some Gaiman.
So glad I did. This was quite startlingly engrossing. I stayed up until almost 3AM to finish it once I sat down with it.  A strange mix of fairy tale and reality, the flashback of a story.
Honestly, I don't even know how to begin to describe it. It's just a book you need to read.
*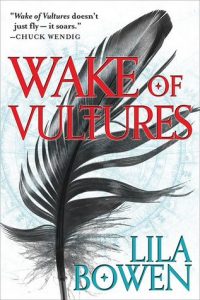 Wake of Vultures (The Shadow #1)
This was a re-read for me. I read it a couple of years ago, but wanted to reread it so I could read the second because the third book in the series will be out this year. A couple years ago I picked it up on a blind read from the library because of the cover and loved it.
I think I forgot in the interim how much I enjoyed it.  This is such a fascinating blend of paranormal and historical. It's not a romance, but there's definitely romantic elements, there's a resolution, but there's no complete ending…and the…
Okay, all I have to say this is the most literal of cliffhangers ever.
Onto the next. ASAP.
*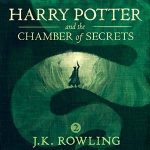 Harry Potter and the Chamber of Secrets (Audiobook)

What can I say? I'm addicted to audiobooks.  The silly thing is, I could just go into the library and take out the CD's of this series..but I just put them on hold through Overdrive and wait with anticipation…getting the next one is like a little (free) Christmas present every couple of months. 🙂
As usual, the audiobook did not disappoint. I even enjoyed hearing the story over either watching or reading it directly. I'm not sure how or why the narrator made it so much more enjoyable, but he did…and I looked forward to turning on my app every day.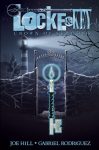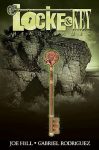 Locke & Key vol's 1-3
My friend, JoAnne, from book club recommended these graphic novels. At first, I wasn't sure…but volume one, Welcome to Lovecraft, sucked me in quickly, and leaving things as it did, I couldn't wait to pick up book 2.  I'm on volume 4 as we speak, but have slowed down this first week of July.  However, they're all due next week so I expect to have them done soon.
Onto the stories themselves….creepy and dark, plenty of weird twists. The kids are in on it all, the adults mildly oblivious. Tragedy, terror, and complete utter weirdness is on every page of these GN's and it's fabulous.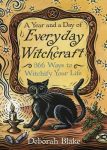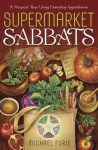 A Year & a Day of Everyday Witchcraft and Supermarket Sabbats
I might have threatened to scratch out netgalley's eyes if I didn't get Deborah Blake's book here. I'm a huge fan, she's my friend on Facebook…and I just wanted it.  Thankfully, Netgalley complied, and I gobbled this book up FAST. As usual, Deborah's voice, even in non-fiction like this, was warm and welcoming, easy to read when you're reading a sort of devotional (but so not a devotional at the same time).  The daily tasks suggested were completely doable in a day, and the lessons wonderful. I have full designs on getting this in print so I can use it every day.
Supermarket Sabbats also had an easy voice to read, and some great tips on at-home rituals. Another great reference book that I'd like to get for my overflowing shelf.
*Both these books were received free via netgalley. all opinions are my own.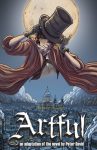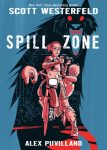 A Few Graphic Novels from an A to an "eh"-worthy D
Spill Zone – I've wanted this one for a while now…I don't know, the cover appealed to me, the familiar author (though I've only read Uglies)…either way, this was a great, different post-apocalyptic world to explore. The characters were great, the artwork was wonderful, edgy and slightly abstract in all the right ways. I'm anxious to read book two to see where this goes.
Poe – A graphic novel depiction of some of Poe's stories and poems. They were stunningly dark, appropriately dreary, and I'm a sucker for anything Poe-related. Definitely worth a read if you like Poe. *received via netgalley. Opinions are my own.
Artful – A weird vampire-filled take on the Artful Dodger story.  The artwork was…choppy to me. Perhaps it was intentional, but I didn't enjoy it or the vampire storyline. I know that's a "thing" now to do classics with monsters…but it's not my thing. *received via netgalley. Opinions are my own.
What I'm Reading Now
Set after the events of Return of the Jedi.
The narrator on this is awesome…he's the same that did the Junior novelizations of the original trilogy and his voice acting is AMAZING.
Anyhoo…I'm only about 20% in so I can't say much about where the story is at…but I am highly intrigued. I love that it starts with a "known" character in Wedge before bringing in unfamiliar characters. Nice touch. Now I just have to finish before it's due in 10 days.
Locke & Key vol's 4-6
I've already started on 4…but need to get on the ball. These books are due in about 5 days and I'm out of renewals.
Really, really enjoy this dark and twisty series, I just fell out of my reading zone for a couple of weeks. I think I needed a breather. Anyhoo, back at it today. Watch me burn through those pages.
Hey, look at that…I seem to be on a Westerfield kick these days (I have Pretties on my bookshelf waiting for me).
So far Zeroes is decent. I'm really  not far in…this is a LONG book. Hopefully I get it done before it's due back at the library.
Teens with magical powers that don't make sense and aren't exactly what you'd call "awesome" as they often hurt more than they help…but they banded together…then fell apart. This is apparently about how they end up beginning to pick the pieces back up.
I read and reviewed book 1 sometime back…I was super excited to get on the review team for book 2…when it was supposed to be out on July 19th.  Yeah, it released yesterday and I've read like half a chapter because I wasn't in the zone.
Still, I have started it and am super excited to see where the story goes. I'll definitely let you know when I do. 😉
*copy received free via the author. all opinions are my own.
*
I love all things Broadway. So this is a no-brainer.
It is HUGE and not at all in chronological order…so I'm trying to get used to that. Should be a quick read, though…even if it is on my computer only (hate books like that unless they're graphic novels).
*
*~*
I'm going to spare you the what I'm reading next list since this is already huge, I'm running behind for work, and all of that jazz. See you next month!