And I'm back with the books I read in May!!
Once again there'll be none of the what i'm currently reading or reading next…because that would make this crazy long….so onto Part 2…
What I Read In May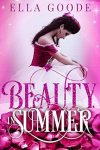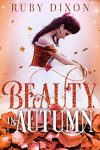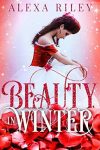 Beauty in Summer, Beauty in Autumn, & Beauty in Winter (Beauty #'s 2,3, & 4)

As I mentioned last week, I picked these up on a whim on my way out of town.
As a whole I enjoyed the series. I enjoyed 1 & 3 most (Spring & Autumn).  Those two had backstory, something…more…to them.
For me, Summer and Winter were more sex for sex's sake. It was "mates meet and that's all she wrote." They know nothing about each other, but sure, let's bond for life. While they were short reads, I still want more substance to my smut.  Beauty in Autumn delivered that for me, Summer and Winter did not. Overall, I enjoyed the series, though. Fun, quick reads.
I had no idea what I was getting into when I requested this one from netgalley. I paid pretty much no attention to the blurb, and only noticed the top half of the cover. Let's just say I was on a graphic novel requesting spree, and this fell into the pile.
I'm glad it did, though. It was fun, unexpected, and different. The fact that the Joyride is in a spaceship, and that the heroine is a 'devil may care' person bursting through life, and into the hearts of her both willing, and unwilling, compatriots, were unusual enough to keep my attention. Danger peered around every corner, and the resolution of each situation was swift, but not so swift that I found it inane.
I'm definitely interested enough to want to get the next in the series.
*Copy attained via netgalley. All opinions are my own.
A surprising take on the Peter Pan story, in graphic novel form, in a contemporary setting. I realized none of this when I requested it, but quickly realized what it was as I got into the heart of the story.
The artwork in this graphic novel is lovely. The mix of black and white and color to maintain the essence of what the story is really brings things into perspective.
About love and loss, grief and acceptance. The story, its message, and its artwork all combine into a lovely graphic novel well worth the time.
*Copy attained via netgalley. All opinions are my own.
A graphic novel that is, I didn't realize, a continuation of The Lunar Chronicles (which I have not read). I only knew it was by Marissa Meyer, and that the cover looked cool, and I was seeing it EVERYWHERE. So when I spotted it at the local library, I picked it up.
Unfortunately, like most super-popular things, I have never been one to go crazy over the Lunar Chronicles (as is evidence by my partially read copy of Cinder that has been sitting on my shelf for years, as I found it "meh" and never finished).  The graphic novel itself isn't so much a standalone as it referenced the series ALL.THE.TIME. That is to be expected as an extension of the original series, but I felt like I should have seen the massive spoiler alert on the cover (my fault for blind-grabbing).
Either way, I didn't find this overly exciting, even with the inclusionof creatures and ships and such. The artwork was stunning, but the story itself fell flat for me, I'm afraid.  I think this would be PERFECT for fans of Meyer. Unfortunately, I am not yet one.
Just look at that stunning cover. How could you go wrong?
Add in a creature-filled zombie theme park, some clueless normal's, a witch, a secret mission, and the ultimate creature being created…
Well, it was a fun little romp in the graphic novel realm for sure.  Short but sweet, fun and slightly weird, all in all just how i like them.
The artwork is gorgeous, the characters are interesting and fleshed out. Glad I picked this up on a whim at the library.
*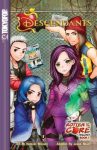 The Descendants vol 1 (Manga style)
Anyone that's a fan of the movie will easily enjoy this version of the story.  The artwork is fun, and the story is true to the movie. A new way to see it all over again. It was fun, and cutoff with a little of a cliffhanger.
Would definitely grab it for my GN & Disney loving middle one.
*copy received free via netgalley. All opinions are my own.
*~*
That's it for what I read in May. Even fewer than in April (although I may have accidentally put a few May reads in my April post by mistake. It's a lot of books and I get confused, even with GR helping tell me when I finished something. lol.
Anyway, it's back to regularly scheduled programming next month, and I have hit a milestone number in my books read for the year. 🙂