We went to ZooBoo this week…and I used it for all my pictures. Some might be a stretch, but ya know. 😉
All taken w/ Canon Rebel XS.
1. Dress Up
This little guy decided to be the most unique and elusive creature in the universe – a unigazelle.

This fancy-pants scoffed and said he was always dressed up.

2.Candy
Pink like cotton candy
I can't be sure – but I don't think he's looking for candy.

3. Pumpkin
YAY! Elephants smashing pumpkins!
I really loved the way this pumpkin was decorated

4. Spooky
I think…think…these were supposed to be spooky.
Where this guy succeeded the way he skulked about and paced.

5. Orange
A peek of orange in the upper pumpkin.

 Songography:
My Life Would Suck Without You by Kelly Clarkson:
Well, it stands to reason that my life would suck without them: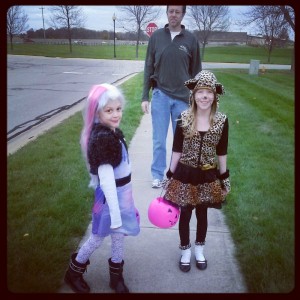 You can find more pictures over at my flickr account.