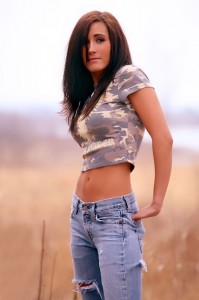 The prompt this week is Bargain.
Everyone was so anxious to see where Velli was. This probably doesn't answer any of the questions you wanted answered – and likely raises more. 😉
As always this is un-edited mostly, so forgive any errors:
"Drop her." The voice she recognized as the boss's rang through the air.

The goons took him literally and she hit the gravel hard. Each little stone forced its way into her flesh like thousands of hungry little birds. It was just pain, nothing near as bad as she'd lived through already.

"Wake." The boss's words carried the same buzz of magic that Bacey's had earlier.

This time she let herself sneeze. She grunted as she pushed herself up on her hands. "Damn it, Bacey. You could have just asked nicely."

"Bacey isn't here." The boss stayed in the shadows, while she'd been dropped in a circle of light. "It's just you, me, and these two thugs, of course."

"What is this? A bad gangster movie? What are you going to do next, beat answers out of me?" She got to her feet and brushed the dust off her jeans. "Magic wasn't needed just because I was grumpy about being interrupted."

"Magic was needed—and as for beating you up, let's see how you respond to my questions first, shall we?" He circled around the edge of the light. One of his hands came into view and it was black as coal. A wave of power came at her, one that was old, ancient even.

Velli obliged him and stumbled back to her knees. With a grumble, she wiped the small stones from her palms. "Once again, unnecessary. You aren't Shifter, what are you?"

"It doesn't matter. You are. You also know the ancient."

"You'll have to be more specific. I've known a lot of really old farts in my time. No joke." She got herself back to her feet. Last thing she'd do was kneel to this guy.

"You know who I mean."

Despite her efforts to not react, her eye twitched. She forced her lips into what she hoped was a playful smirk to cover her nerves. "Nope, sorry. I told you, I know too many old farts."

"The Healer." He stopped in front of her again. "Kane."

"Who?" She wondered how in hell he knew Kane, and how he knew she knew him. Another wave of magic whipped around her and she obligingly dropped to her knees again. Until she knew more what she was dealing with, she needed to play this right.

"You shouldn't nap at work. You talk in your sleep. I know you know him. I know him too, have for some time, did you know that?" He started to circle her again. "I know all about your little Tribe. How they pitifully cling to the old ways. It will get them destroyed."

She'd said the same thing to the Elders, but now she rebelled against it and leaped to her feet.

"Where is Kane?"

The interruption of her attempted irate protest caught her off-guard. She blinked and shook her head. "I don't know."

"Don't lie to me."

"I'm not." As he began to circle her again, she pivoted to follow his path. She had no idea where Kane was, and for the first time that day she was glad. Last thing she needed him to know is she thought she had a way to reach him.

"What do you want? I'm in no mood to bargain. You'll tell me what I want to know, or you will regret it." He remained hidden deep in shadow, never allowing her to see his face.

"I want nothing." She stopped turning, stopped fighting. Just then she was done playing the game. The exhaustion hit her harder than she'd ever expected and she dropped to her knees. "I can't give you the answers you want. I don't have them."

"I don't believe you."

She kept her gaze focused on the hands folded in her lap. "I don't know. I left. He might be there, he might be somewhere else entirely with his mate. I simply don't know."

"We'll see about that."

Before she could consider what he meant, a bright flash of blue light blinded her. A sharp pain burned from her eyeballs through her brain before the world went black.
*~*
Hope you enjoyed it!  Click on the Tuesday Tales badge to see more excellent entries!!

*~*